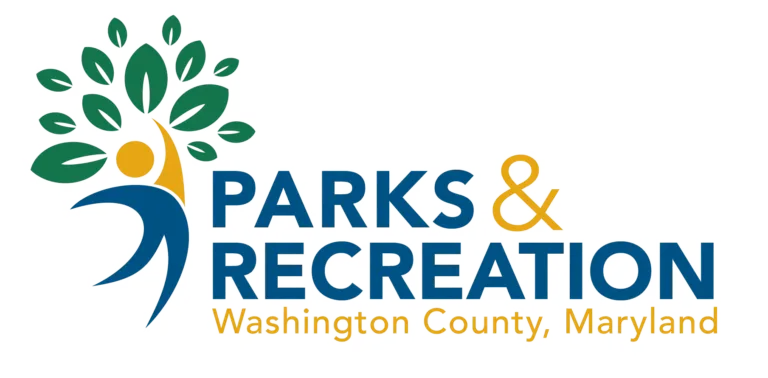 The Parks Department is responsible for
Maintaining all parks owned by Washington County
Scheduling park pavilions and fields
Operating the Martin L. Snook swimming pool
Operation and Scheduling of the Washington County Agricultural Education Center
Oversees operations of Black Rock Golf Course
Are you in charge of throwing a party or large gathering but don't have space in your own home? The Washington County Parks & Recreation Department has various facilities throughout Washington County that are available to rent! All our rentals are affordable and incredibly spacious. Depending on what type of venue you need, we can help ensure you and your guests have plenty of room!
Washington County is proud to offer pet-friendly areas in many of our parks, including our new Central Bark area at Marty Snook park. View which parks have designated areas for our furry friends and review the rules and regulations about pet-friendly parks.
To use the county parks map, click on the eye next to each layer to make it show up or disappear.
If the eye is open, you can see the layer. 
If it's closed, you can't see it.
Open daily from 9:00 AM until sunset from the first Saturday in May through the last Sunday in October.
No refunds for pavilion reservations unless otherwise determined by the Director of the Parks Department.
Parking available in designated areas only. A drop-off/pick-up for the elderly or persons with disabilities is available at each pavilion.
Vendors hired to provide food at any pavilion MUST obtain the necessary Health Department permits.
NO unauthorized vendors, solicitors or selling of any product without the written consent of the Parks Department.
Trash MUST be properly disposed of in receptacles provided for that purpose. No littering.
NO alcohol, tobacco products (cigarettes, smokeless tobacco or vaping) or controlled substances allowed in any county parks.
NO camping.
NO gambling.
Dogs must be on a leash on perimeter of Park. Please clean up after your pets.
NO defacing, destroying, misusing, injuring or removing any County property.
NO staples, thumbtacks or nails to be used on any County owned picnic tables.
NO excessive noise (disturbing the peace).
NO weapons.
NO possession or discharging of any fireworks or other explosive pyrotechnics on park property.
NO power operated model airplanes, helicopters, rockets or drones on park property.
NO cutting, sawing or removal of tree limbs, trees or plant life.
NO indecent conduct.
NO posting notices.
NO metal detectors.
NO skateboards or rollerblades.
NO motorized vehicles, hover boards or motorized bicycles in park.
NO fires permitted except in grills.
NO hunting or trapping permitted on any park property.
NO tarps unless authorized by Parks Department.
NO golf practice or hitting balls of any kind.
Violation of any of these regulations may cause the denial of future use and/or charges for repairs, cleaning or restoration of the facility.  If you have any questions or concerns, please feel free to contact the Washington County Parks Department at 240-313-2700.
Recreation Office
11400 Robinwood Drive
Hagerstown, MD 21742
Parks Office
1307 South Potomac Street
Hagerstown MD 21740
There are currently no job openings available at this time. Please check back later!