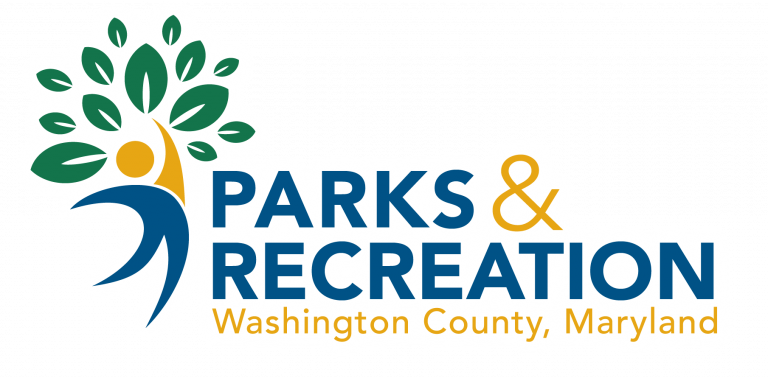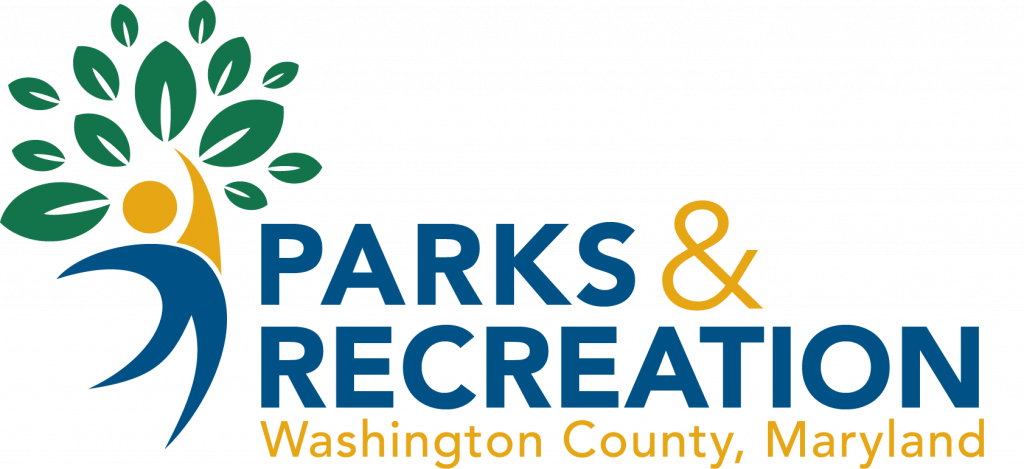 Quick Contact
(240) 313-2805
11400 Robinwood Drive
Hagerstown, MD 21742
Monday – Friday
7:30am – 4:00pm
The goal of our team at the Washington County Recreation Department is to provide fun, safe, and affordable recreational activities for everyone. We believe having fun in one of our programs is a great way to get in shape. Our programs and activities are designed for youth, adults, and families.
WebTrac is our online registration system, which provides our customers with an additional method of registering for most Washington County Recreation Department Programs. Those with internet access can view program availability, register for most programs, and view their program history 24 hours a day! You can "shop" for activity enrollment by selecting your programs placing them in your shopping cart and checking out using a Visa, Mastercard, or Discover to complete your transaction on our secured site. In order to use WebTrac for the first time, you must obtain a temporary username, password, and first time log-in instructions by contacting the Washington County Recreation Department. This process takes about a minute and only needs to be done once.
You must pay at the time of registration. We accept checks (payable to Washington County Treasurer), Cash, credit cards, and money orders. Bank-returned checks are subject to a $25 processing fee.
Registration Confirmation
No confirmation will be sent. Your canceled check is your receipt. You will only be notified if there is a problem processing your registration or if the program is canceled. Please make a note of your program start date.
No refunds or transfers will be made after a program has started except in the case of the participant's illness supported by written documentation from the family physician. Credits will only be issued at the discretion of the Recreation Department Director. *Note: A $15 service charge per participant/per activity will be assessed for any participant who cancels or transfers.
Program participants must be the advertised age for a program by the first day of the program. All age requirements are set to benefit the participants and to make the instruction consistent and safe.
If you or someone attending your event requires special accommodations, please contact the Recreation office at 240-313-2805 voice/TDD at least 10 working days prior to the activity or special event. Notification during registration (if earlier than 10 days) is preferred.
Inclement Weather & Class Cancellation
When HCC is closed all programs held at that location are canceled! All other program locations: If weather is a concern it is the participant's responsibility to call the Weather Hotline for cancellation announcements. You can call the Washington County Recreation Department's Weather Hot-Line at (240) 313-2811.
Sometimes excellent courses with super instructors are cancelled because too many people wait until the last minute to register. Our courses have to be cost-recoverable and we need a minimum number of students enrolled before a class can run. Don't Wait! Register now for a class of your choice. The Recreation Department reserves the right to cancel, postpone or combine classes for any reason found to be necessary by the staff. If insufficient enrollment causes an activity to be canceled participants will receive a FULL REFUND. When a class is rescheduled by our department no refunds will be given. Please allow two weeks for the processing of refunds.
It's a Good Idea to Register Early
Early program registration is encouraged because participant space is limited with each program. Registrations are accepted on a first come first served basis. Pre-Registration is required unless otherwise indicated.
We offer programs throughout the year for all age groups. These programs offer many different fitness and recreation opportunities. To learn more about all of our programs and activities, give us a call today at (240) 313-2805!
Open daily from 9:00 AM until sunset from the first Saturday in May through the last Sunday in October.
No refunds for pavilion reservations unless otherwise determined by the Director of the Parks Department.
Parking available in designated areas only. A drop-off/pick-up for the elderly or persons with disabilities is available at each pavilion.
Vendors hired to provide food at any pavilion MUST obtain the necessary Health Department permits.
NO unauthorized vendors, solicitors or selling of any product without the written consent of the Parks Department.
Trash MUST be properly disposed of in receptacles provided for that purpose. No littering.
NO alcohol, tobacco products (cigarettes, smokeless tobacco or vaping) or controlled substances allowed in any county parks.
NO camping.
NO gambling.
Dogs must be on a leash on perimeter of Park. Please clean up after your pets.
NO defacing, destroying, misusing, injuring or removing any County property.
NO staples, thumbtacks or nails to be used on any County owned picnic tables.
NO excessive noise (disturbing the peace).
NO weapons.
NO possession or discharging of any fireworks or other explosive pyrotechnics on park property.
NO power operated model airplanes, helicopters, rockets or drones on park property.
NO cutting, sawing or removal of tree limbs, trees or plant life.
NO indecent conduct.
NO posting notices.
NO metal detectors.
NO skateboards or rollerblades.
NO motorized vehicles, hover boards or motorized bicycles in park.
NO fires permitted except in grills.
NO hunting or trapping permitted on any park property.
NO tarps unless authorized by Parks Department.
NO golf practice or hitting balls of any kind.
Violation of any of these regulations may cause the denial of future use and/or charges for repairs, cleaning or restoration of the facility.  If you have any questions or concerns, please feel free to contact the Washington County Parks Department at 240-313-2700.
Dog owners are responsible for their dog's behavior. Washington County is not liable for any injuries to dogs, owners or others within the dog park.
Owners/handlers must clean up after their dog and place the waste in the appropriate containers within the park.
Owners must take off the leash once inside the entry area and have the leash within their possession at all times.
Owners must be inside the dog park with their dog at all times.
All dogs must be wearing a collar at all times with a valid rabies tag. Residents of Washington County must also have a valid Washington County License tag per Washington County law.
Each handler must be a minimum of 18 years old and may not bring more than two dogs at one time.
No female dogs in heat.
Dogs showing aggression toward people or other dogs must be muzzled and/or leashed and escorted out of the dog park by its owner/handler.
No animals other than dogs allowed inside the dog park.
Please discourage excessive barking and digging. If a dog digs, owners must fill in any holes created.

 
Swimming Pool Rules & Regulations
The Marty Snook Pool and its staff will not be responsible for loss or damage to personal property.
Lifeguards are not babysitters. ABSOLUTELY no children under 15 years of age may be left at the pool; children MUST be supervised at all times by a responsible person (minimum 18 years of age). Violation of this rule will result in temporary suspension of admission. Adults are also to be responsible for children in the small Small water toys are the only toys permitted and only in the small pool.
Alcoholic beverages, tobacco products, vaping and controlled substances are prohibited on County property. Persons found in the park/pool area with any of these items will be immediately suspended from the pool at the discretion of the pool manager.
Use of profanity AND smoking in the pool area is not permitted and will cause the individual to be expelled from the pool at the discretion of the pool manager.
No person(s) shall be permitted on the pool deck wearing street clothes unless accompanying a child.
No person(s) shall be permitted to enter the pool and change clothes in the pool area.
No person(s) shall be permitted in the pool with bandages, open sores or wounds.
No eating or drinking will be permitted on the deck area.
No running, pushing or horseplay allowed in the pool deck area.
One person allowed on the diving stand at a time.
Equipment, such as automobile inner tubes, floats, balls, face masks, which may be a hazard to swimmers; shall be restricted from the pool. Floatation devices must be used in shallow end only.
All diving must be from the end of the diving board and must be straight forward, never off the side.
Divers shall return to the deck from the side of the pool, never back under the board.
General swimming will not be allowed under the boards.
WATER SLIDE RULES:
*YOU MUST BE ABLE TO SWIM
*ONE PERSON ON THE SLIDE AT A TIME
*ALWAYS SLIDE DOWN FEET FIRST
*EXIT WATER IMMEDIATELY
*NO RUNNING UP STAIRS
*NO HORSEPLAY
*NO CATCHING AT THE BOTTOM OF THE SLIDE
Parents WILL be held responsible for the supervision of their children AT ALL TIMES!!!
No cameras or cell phones permitted in the changing/restroom area.