Washington County Government is proud to announce the kick-off of our Making Connections Campaign. This Campaign consists of four public-private partnerships that bridge the way for new and continued development in Washington County. We will highlight four projects over the course of this campaign that include:
The partnerships established while working on these projects serve as a catalyst among a collaborative group with an interest in bettering our community. These projects will spark new development and growth opportunities within the County. They will also improve economic development, transportation, public safety, and pedestrian access.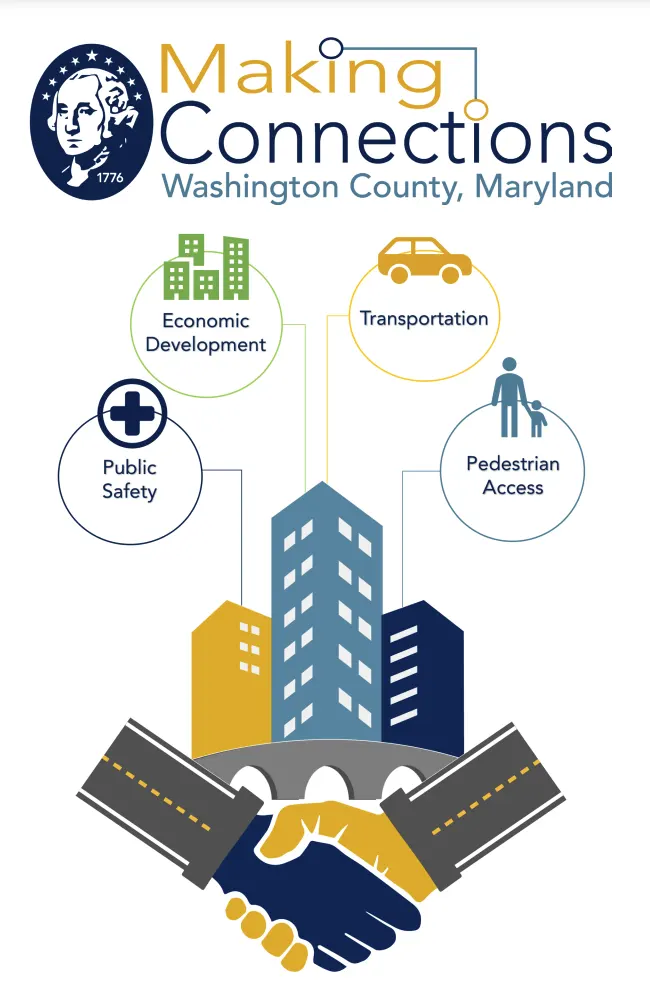 Making Connections Campaign Project
Crayton Blvd. Extended Project
Colonel Henry K. Douglas Drive Project
Washington County Administrative Annex
747 Northern Ave
Hagerstown, MD 21742
Office Hours: Monday-Friday, 7:30 a.m. – 4:30 p.m.
Phone: 240-313-2460

TTY users may call any government office through the Maryland Relay Service 1-800-735-2258