Environmental Management Menu
Washington County's Clean County Initiative is an integration of the County's compliance efforts for the Federal Clean Water Act. Regulations are set by the Environmental Protection Agency and administered by the Maryland Department of the Environment. Washington County has compliance requirements on multiple water quality standards; each has a specific purpose, but improvement efforts can have overlapping benefits. The County budgets for stormwater retrofits, stream restorations, and tree plantings.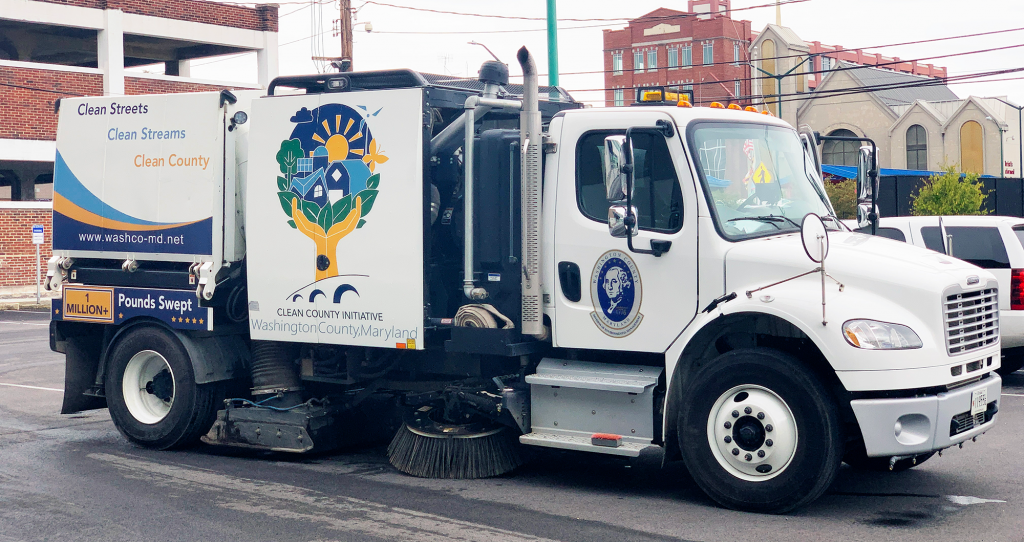 Street Sweeper Truck Washington County has developed a program for cleaning roads in urbanized areas by street sweeping. This sweeper is able to clean out stormwater inlets. The benefits of this include:
200 Miles of Street Sweeping =
525 lbs. reduction in nitrogen
210 lbs. reduction in phosphorus
32 tons reduction in sediment
Mass Loading for Street Sweeping=
(Assuming 150 tons collected)
42 Ac Impervious Acre Equivalent (IAE)
These benefits of the street sweeper will: Reduce credits for Chesapeake Bay and Local Watershed TMDLs and NPDES Permit credit and IAE reduction.
Environmental Management and Clean County Information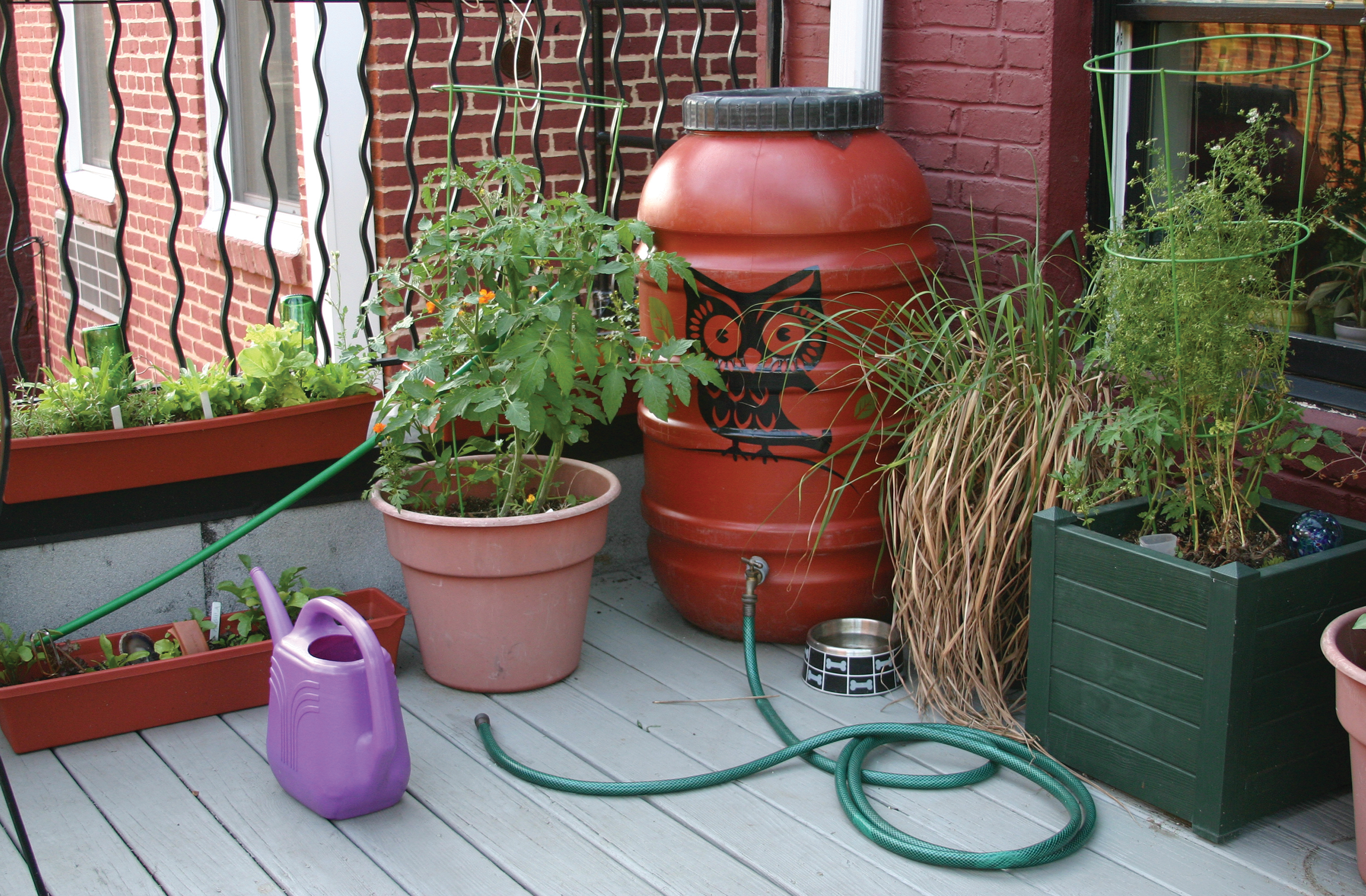 A rain barrel is a system that collects and stores rainwater from your roof that would otherwise be lost to run off and diverted to storm drains and streams. Lawn and garden watering make up nearly 40% of total household water use during the summer. A rain barrel collects water and stores it for when you need it most – during periods of droughts to water plants, wash your car or add water to your swimming pool. Saving water not only helps protect the environment, but it could save you money!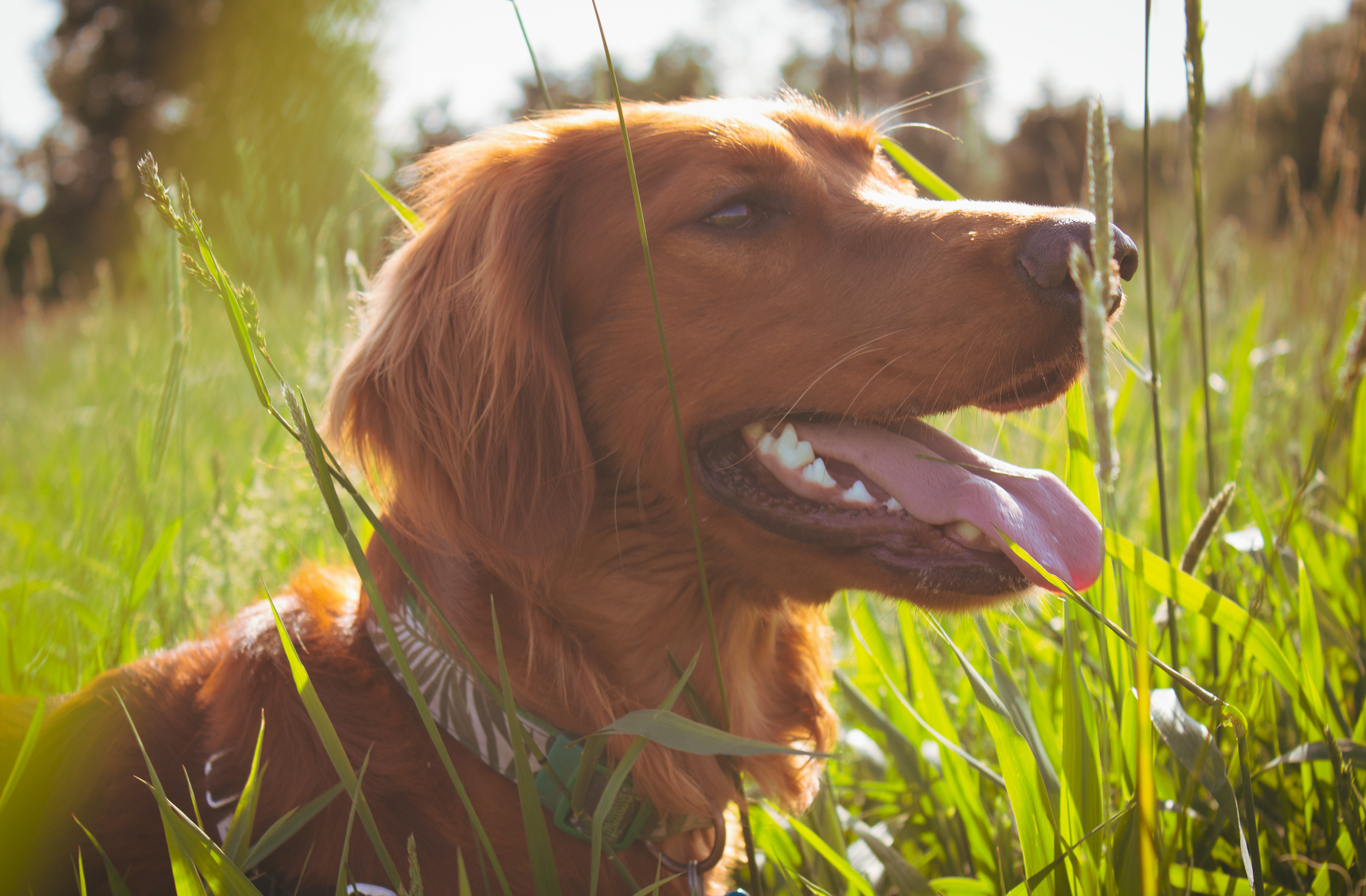 Did you know that due to a high protein diet, pet waste is highly acidic and will burn grass? Through partnership with PetSmart, Washington County has placed 70 pet waste stations in seven county parks. Properly disposing of your pet's waste reduces the amount of water polluting materials and bacteria in our streams and storm drains. Please remember to clean up after your pets while you are walking and enjoy the many outdoor activities Washington County has to offer.
All Washington County residents can recycle the following items for free at the Forty West Landfill: cardboard, white block styrofoam, lead-acid batteries, used motor oil up to 5 gallons, used vegetable oil up to 5 gallons, used antifreeze up to 5 gallons, and rechargeable batteries. You may also purchase a recycling permit at the County Landfill to recycle other items such as: newspapers, magazines, phone books, paper, plastic containers, glass, etc. The County also offers five drop-off recycling locations.
Stream Restoration & Tree Planting
Washington County and organizations such as the Board of Education and the Antietam Watershed Alliance, participate in numerous stream cleanups and tree plantings around the county. Numerous items have been removed and disposed appropriately from many Washington County areas that help keep streams and the environment clean. For more information or to become a volunteer, please contact the Division of Environmental Management.
Environmental Management and Clean County Information
16232 Elliott Parkway
Williamsport, MD 21795
Phone: (240) 313-2600
Fax: (240) 313-2601
TTY users:   1-800-735-2258.
Office Hours:  Monday – Friday, 7:30am to 4:00pm