Washington County, MD
LIVE. WORK. PLAY.
Welcome to Washington County, Maryland. Washington County is a perfect blend of city and country life. Residents enjoy excellent quality of life – filled with recreational, cultural and intellectual opportunities. Housing options are affordable, law enforcement and safety including emergency services are a priority, and our educational system is world class. In addition, Washington County is located in close proximity to Baltimore and Washington D.C., as a result, our community is an fusion of metropolitan culture with a rural lifestyle. We encourage you to  visit our great county – you will quickly see why we are proud of where we live, work and play.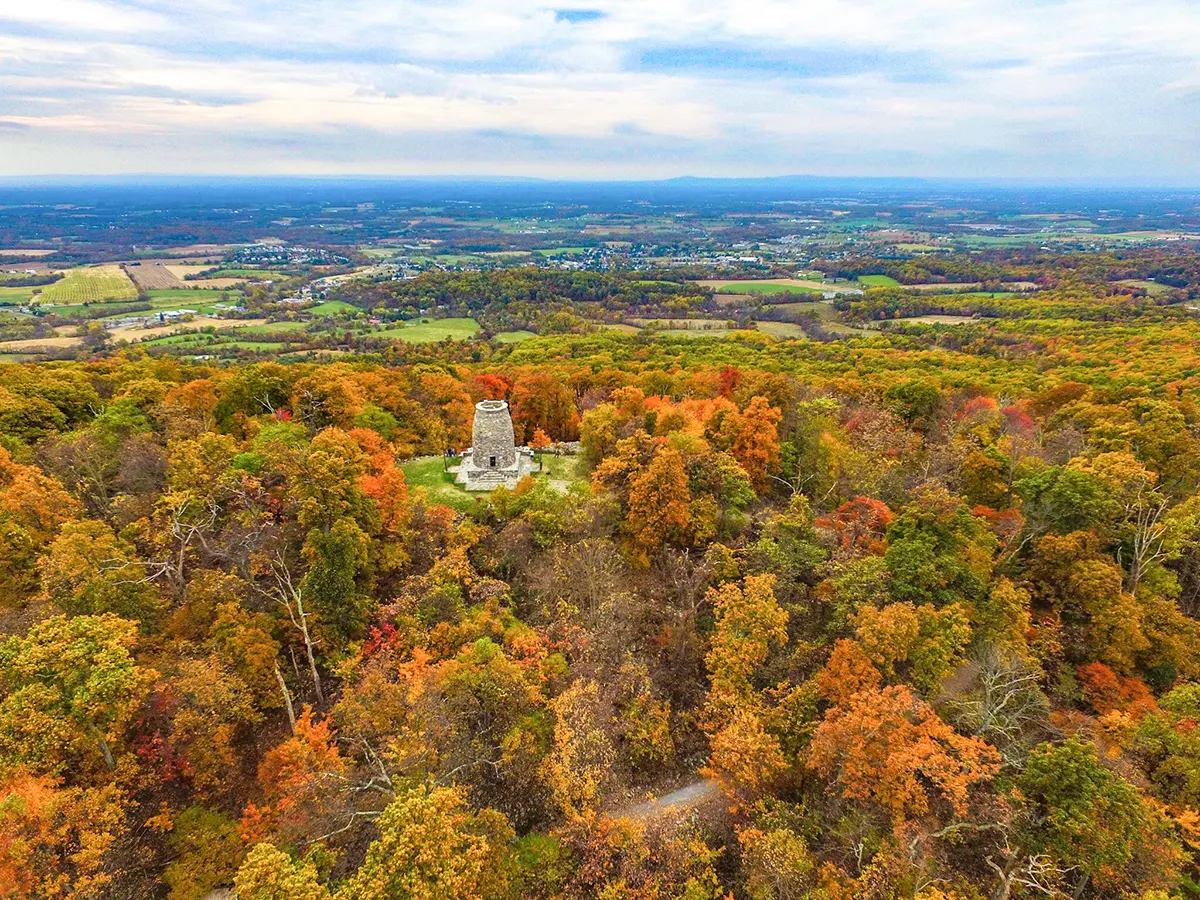 Washington County is located in the western part of the state of Maryland. Washington County is bounded by Pennsylvania, Virginia and West Virginia, extending east to South Mountain, south to the merging of the Shenandoah and Potomac Rivers, north to the Mason-Dixon Line and west to Sideling Hill Creek. According to the U.S. Census Bureau, Washington County has a toal area of 467 square miles (1,210 km2), of which 458 square miles (1,190km2) is land and 9.6 square miles (25 km2) is water.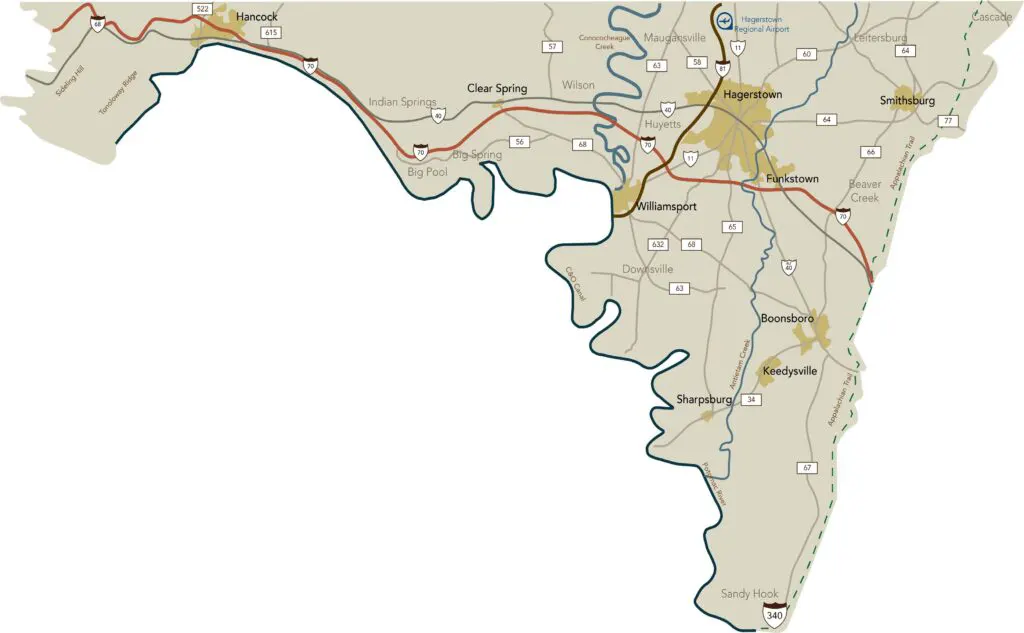 Washington County, Maryland is represented by nine (9) municipalities. Eight (8) are incorporated towns and one (1) city which is the City of Hagerstown. As shown on the map, the nine (9) communities that represent Washington County are: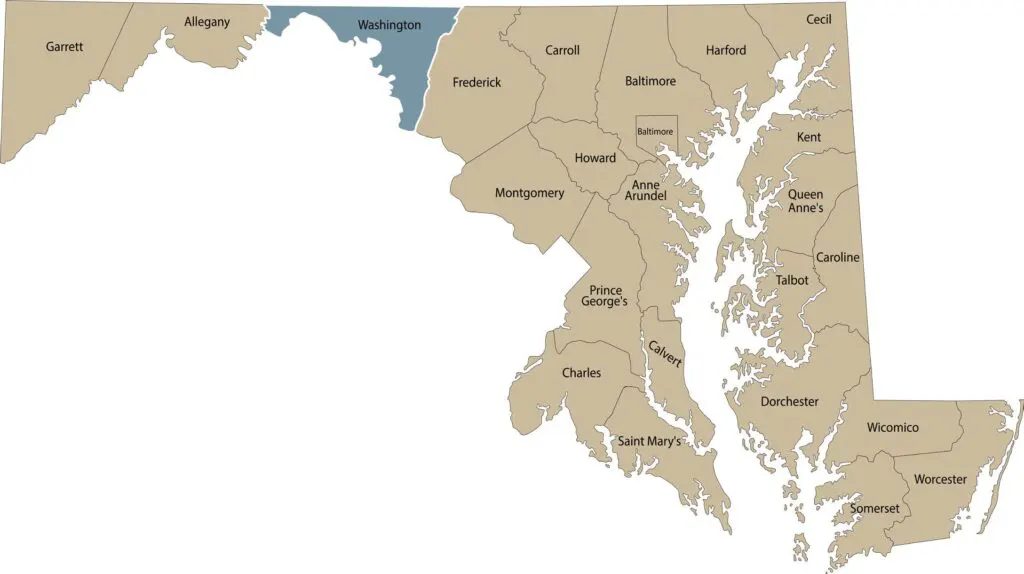 A pro-business climate located in the heart of the mid-Atlantic at the intersection of I-81 and I-70, and served by I-68, make Washington County, MD a major industrial and transportation hub.
Highway Distance from Hagerstown (the County Seat)
Atlanta, Georgia – 642 miles or 1,134 kilometers

Baltimore, Maryland – 71 miles or 114 kilometers

Boston, Massachusetts – 451 miles or 725 kilometers

Chicago, Illinois – 614 miles or 987 kilometers

New York, New York – 239 miles or 384 kilometers

Philadelphia, Pennsylvania – 152 miles or 245 kilometers

Pittsburgh, Pennsylvania – 156 miles or 250 kilometers

Richmond, Virginia – 156 miles or 250 kilometers

Washington, District of Columbia – 68 miles or 109 kilometers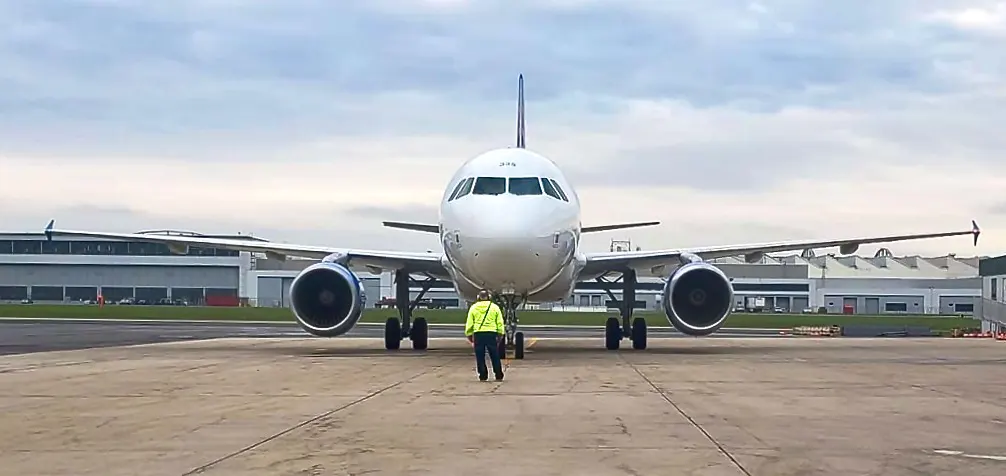 Hagerstown Regional Airport (HGR) is a Part 139 Facility providing commercial service on Allegiant. HGR offers fixed base operation services to general aviation, corporate and military aircraft. More than 12 businesses offer clients a variety of aviation services for all types of aircraft. Approximately 1,500 people are employed at the airport. Travelers are also within 70 miles of Hagerstown via Dulles International, Baltimore/Washington Thurgood Marshall International and Ronald Reagan Washington National.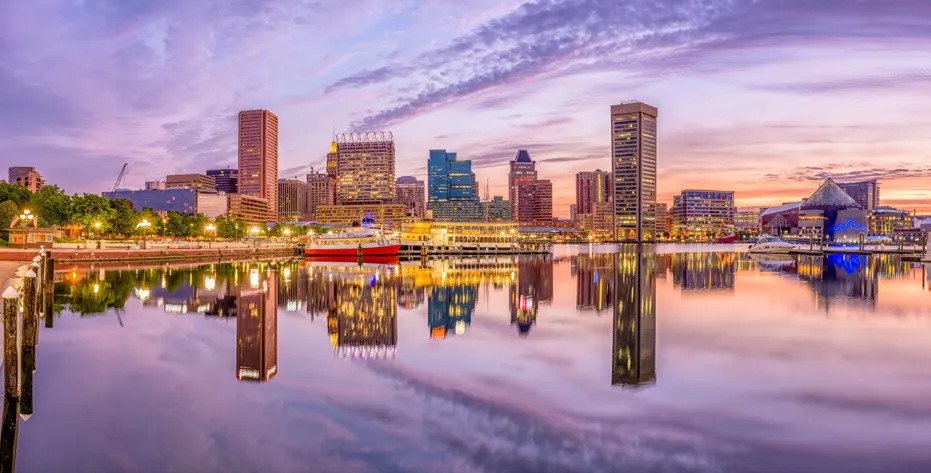 The port of Baltimore, a 50 foot channel is 70 miles east of Hagerstown, with intermodal container facilities serving import and export accounts, accommodating loading and discharge to the seaport. The Virginia Inland Port at Front Royal, VA (48 miles south) serves the region as an interface between truck and rail for ocean-going containers to and from the Port of Norfolk, VA, a 50 foot channel.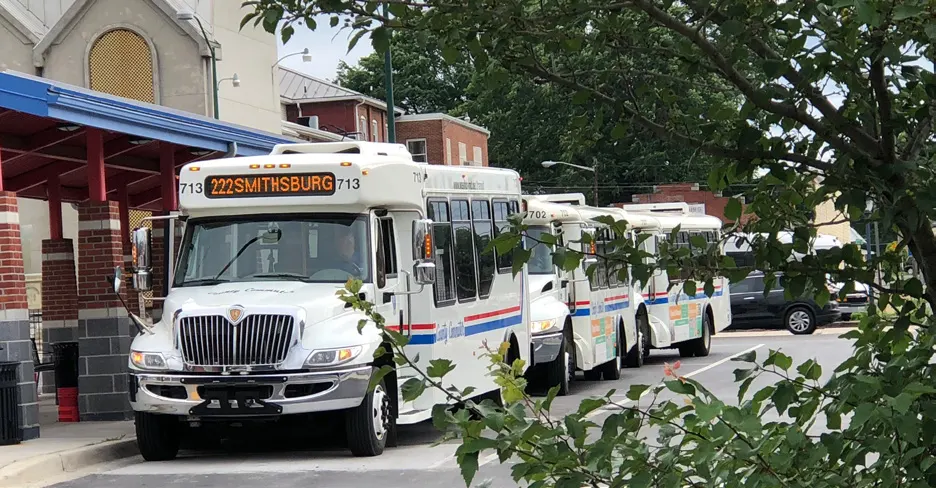 Washington County Transit operates public transportation in Washington County with eight fixed urban routes that originate in Hagerstown with services to Funkstown, Halfway, Long Meadow, Maugansville, Robinwood, Smithsburg, and Williamsport. Washington County Transit provides transit for seniors and persons with disabilities through a contracted ride assist voucher program. ADA Complementary Para-transit Service for individuals with disabilities who cannot access fixed-route service and Job Access in cooperation with the Washington County Department of Social Services and the Community Action Council are also provided. Total annual ridership averages more than 480,000 trips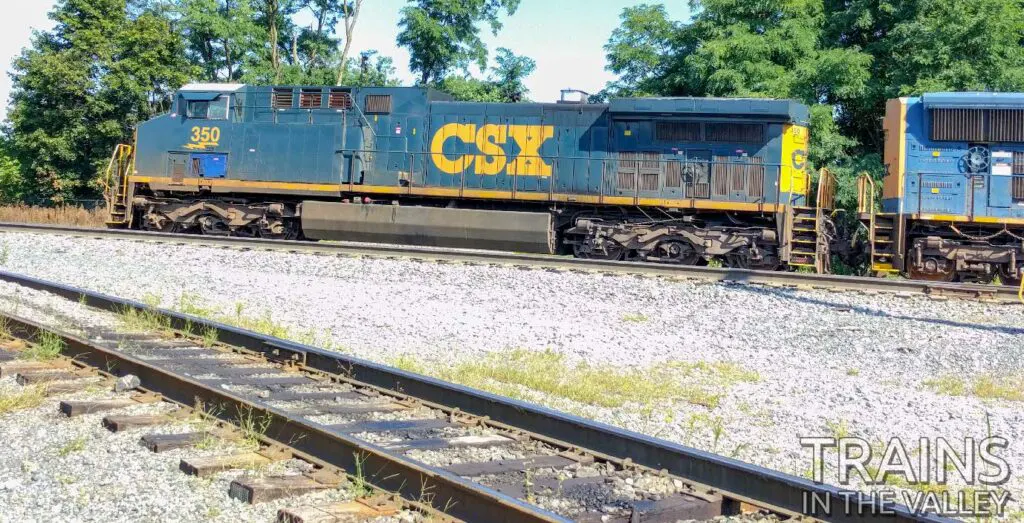 CSX Transportation and Norfolk Southern Railway provide economical shipment anywhere on the Atlantic seaboard. CSX, with a public siding, operates daily trains and connects with other major carriers for long-distance shipping. The Norfolk Southern Railway mainline is just outside of Hagerstown and CSX interchange with Norfolk Southern is in Hagerstown for nationwide access. The County is also only 19 miles from CSX's 85 acre inter-modal terminal in Chambersburg, Pennsylvania. Daily Amtrak and weekday MARC passenger services are available from Martinsburg, West Virginia (23 miles south of Hagerstown). MARC passenger service from neighboring Frederick County to Washington, D.C. is also available.
Washington County is home to an excellent education system. Washington County Public Schools (WCPS) strives to provide enriched programs for students by creating magnet schools including STEM programs. Each year, more high school students take Advanced Placement and International Baccalaureate classes. Washington County also has the Technical High School and the Barbara Ingram School for the Arts. 
Within a 70 mile radius of Hagerstown, there are more than 30 institutions of higher learning. We are proud of our local educational opportunities which include:
The Barr Construction Institute
Purdue University Global
Pittsburgh Insititute of Aeronautics
University System of Maryland at Hagerstown (programs provided by Frostburg State University, Salisbury University, Towson University, University of Maryland College Park and University of Maryland University College).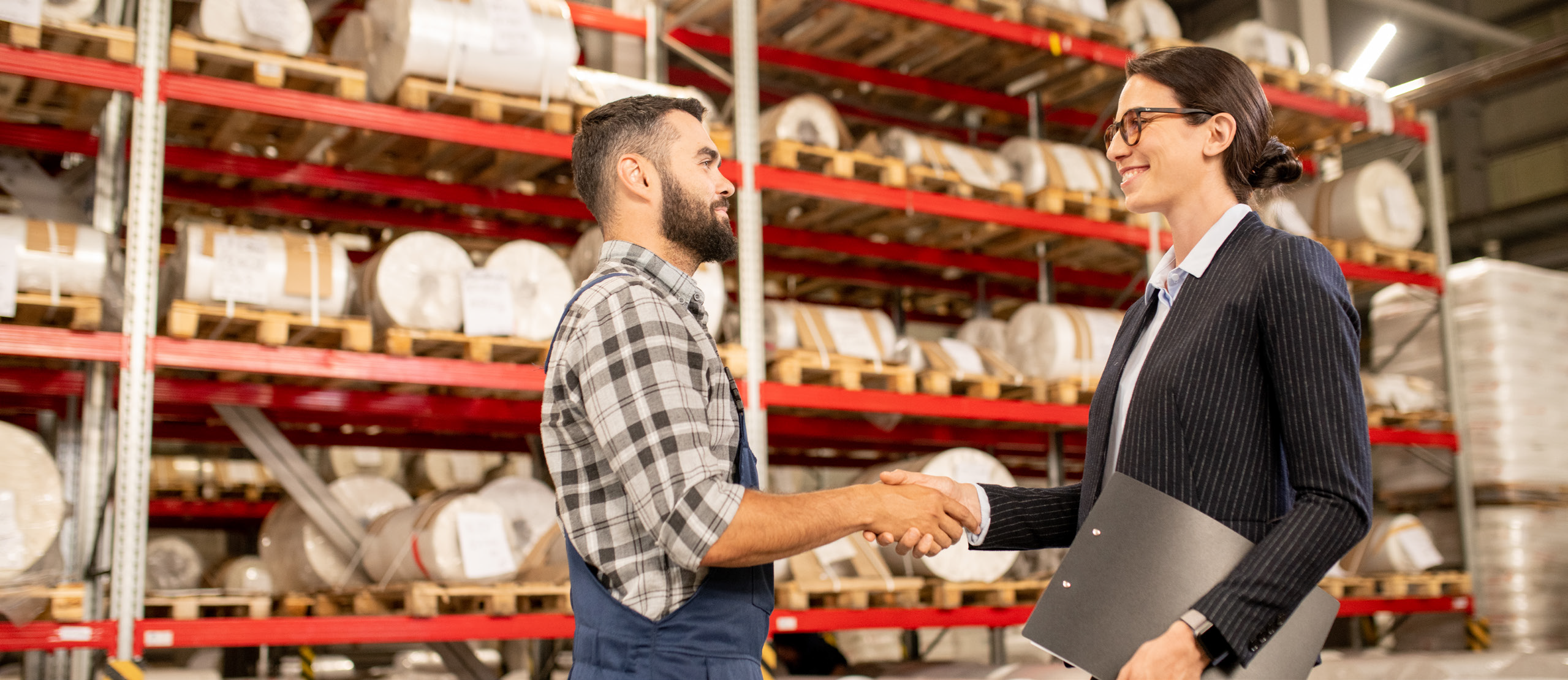 Washington County's government, business and community organizations partner to help diversify the local economy by providing specialized support to industries that have been identified to benefit from the area's assets.
Washington County offers a variety of industrial and office properties. Approximately 20 business and industrial parks, including 2 technology parks, are concentrated in the  Hagerstown and Williamsport areas with easy access to Interstate 70 and 81. Nearly 2,180 acres are ready for development and approximately 6 million square feet of office, commercial, warehouse, and manufacturing space is available for sale or lease, some with airport runway access.
Washington County's industrial and commercial properties are featured on CoStar Group, a national commercial real estate information provider and can be accessed at costar.com. Properties are also featured with the State of Maryland's Location One Information System (LOIS).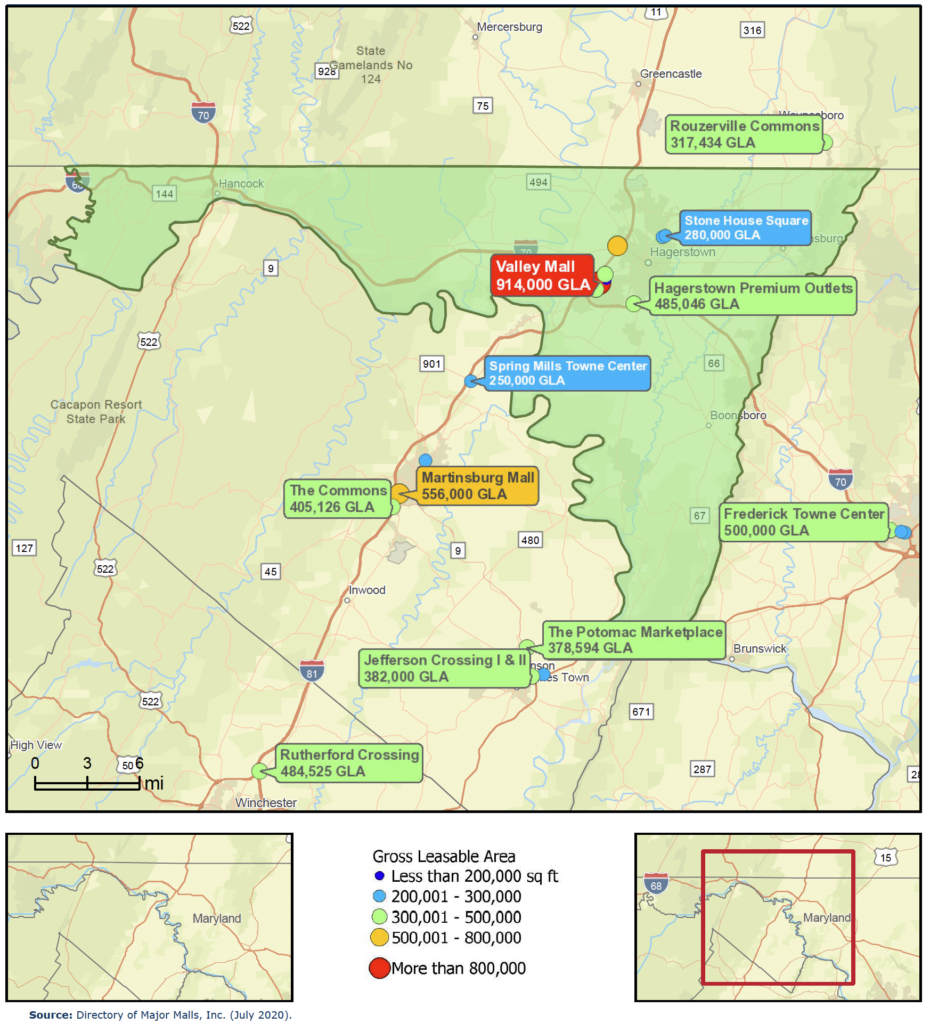 Economic Development Incentives
The Washington County Department of Business Development (DBD) is a county department providing assistance to new and expanding businesses throughout Washington County, Maryland. The Department of Business Development interacts with a large network of public, private, and nonprofit organizations to address the business needs of the community, as well as attracting new companies to the county. 
Upon choosing to locate in Washington County, businesses gain access to incentive programs designed to support continued business growth and success. 
The Department of Business Development is available to guide and assist businesses – new or existing – to grow or relocate in Washington County. 
Washington County Major Employers
Washington County and the nation as a whole, has experienced substantial changes over the last 50 years. Technology, development, production enhancements, rising costs, regulations and growth are all factors that have changed the fabric and composition of agriculture. Understanding the importance and signifiance of agriculture in Washington County is the first step to realizing our survival depends on the future of this industry. 
Washington County offers a variety of local farm produce. Value added products, events and attractions can be found at many of these farms.
Washington County
Agriculture Profile
877 farms

119,248 acres of farmland

136 acres average per farm

458 square miles of farmland
In Maryland, Washington County is ranked 1st in:
Production in fruits, tree nuts, and berries

Inventory of cattle and calves

Inventory of milk cows

Dairy Farms

Inventory of sheep and goats
In Maryland, Washington County is ranked fourth in:
Production of other crops and hay

Inventory of hogs and pigs
Our productive, dedicated, and well-rounded regional workforce of 400,000, has made the county a choice location for manufacturers, financial services, and distribution companies. This existing workforce provides an incredible opportunity to new businesses and those looking to expand, as a highly-educated and skilled workforce lives in our own backyard. 
Over 12% of our workforce is involved in manufacturing activities— more than twice the average for the State of Maryland. Government, business, and community organizations partner together to continue to diversify the local economy. As a result, aero defense, engineering, and advanced technology sectors are becoming a larger part of our industrial mix. 
Washington County is also working to become an ACT Work Ready Community. This involves a national Work Keys career-readiness assessment people can take to help make employers aware of their skillset, which will help match job seekers with appropriate job openings that match the skills they already have. Individuals can also consult with the Western Maryland Consortium that can provide a wide range of workforce development services.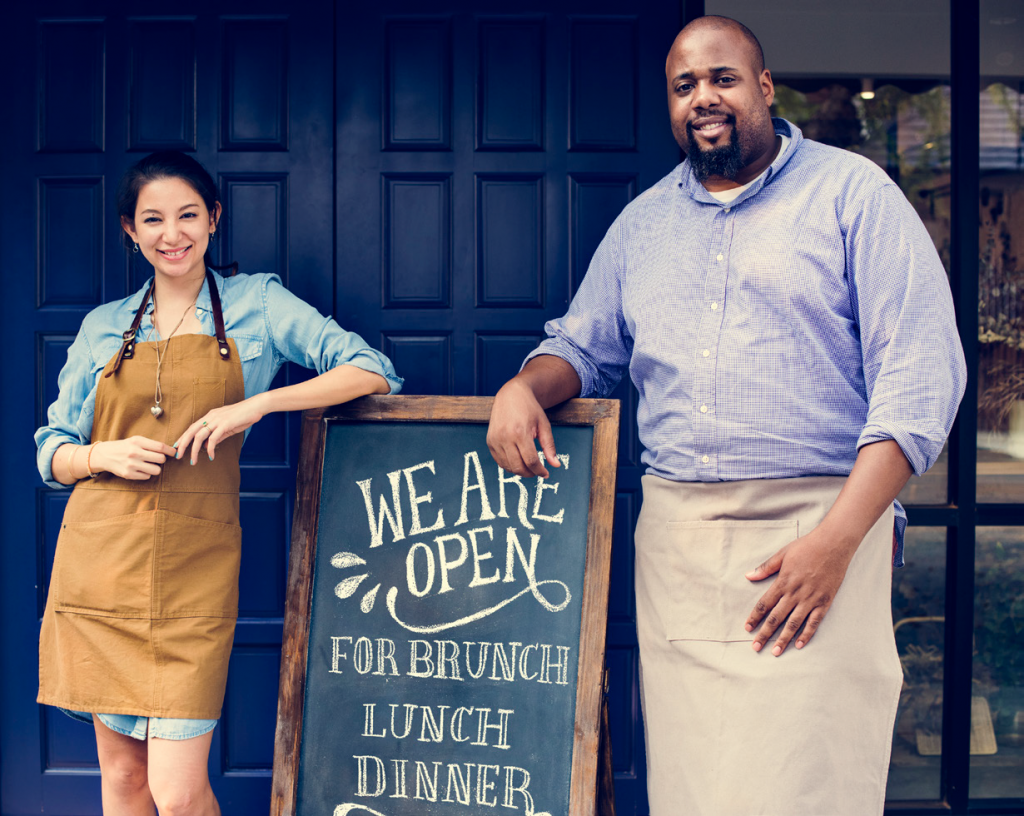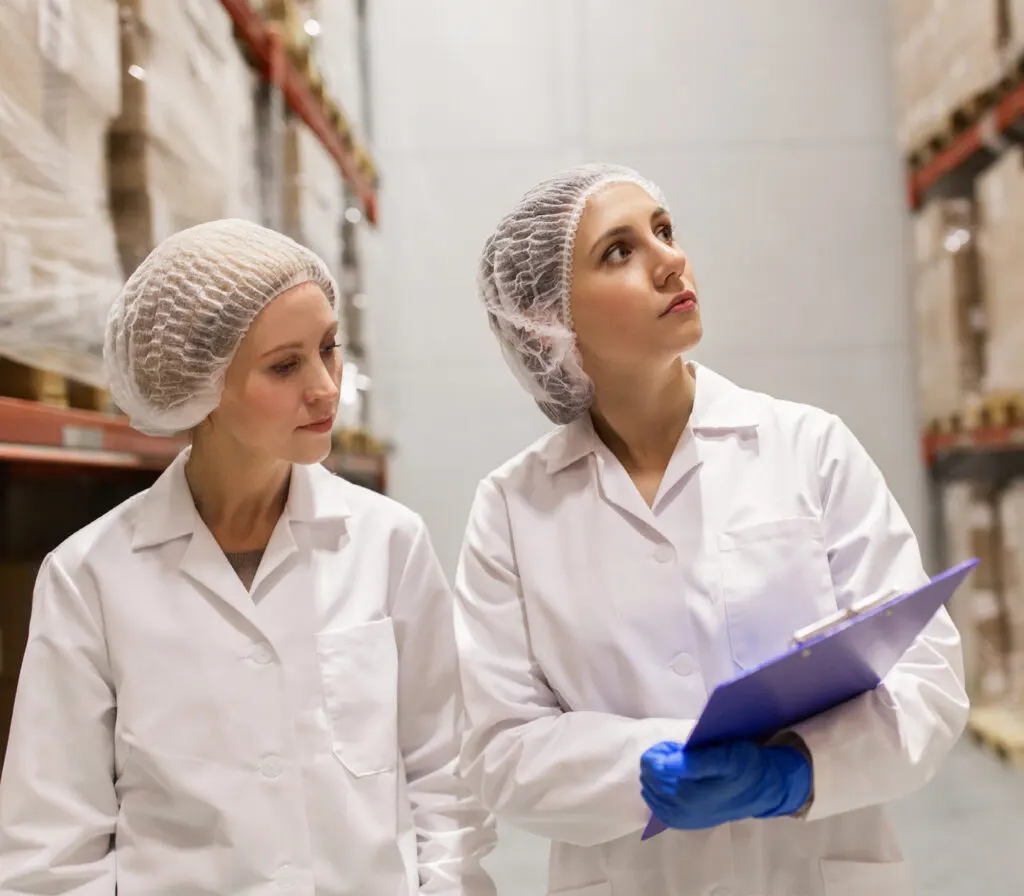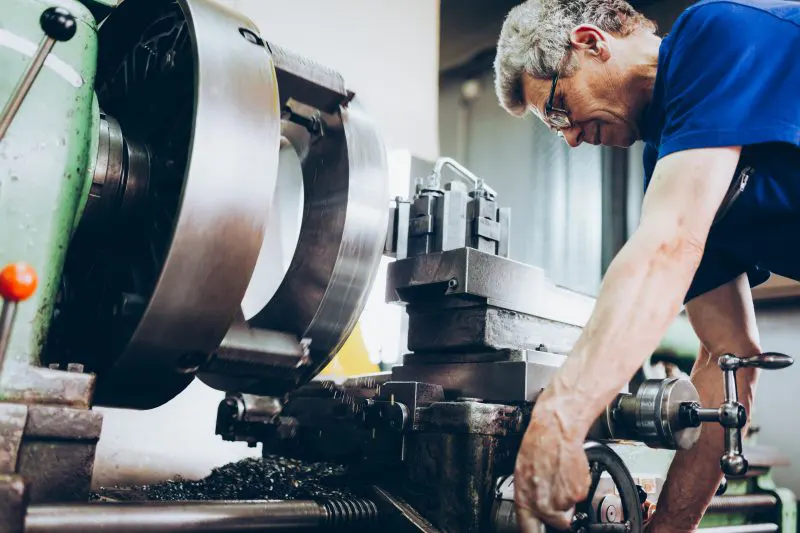 Washington County is a manufacturing hub. There are about 20 industrial technology and business parks in the area. Manufacturers in Washington County include fabricated metal, clay, cement, concrete, and transportation equipment parts.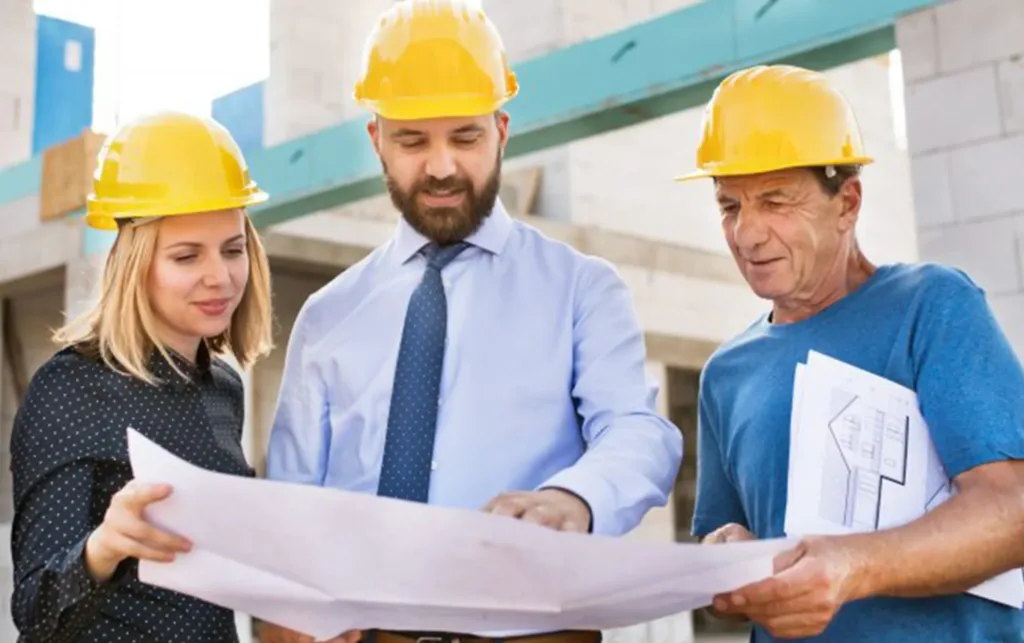 Washington County has many companies and professionals that serve residential and commercial development and construction needs. The community is filled with skills tradesmen, engineers, developers, contractors, planners and real estate to grow and maintain Washington County.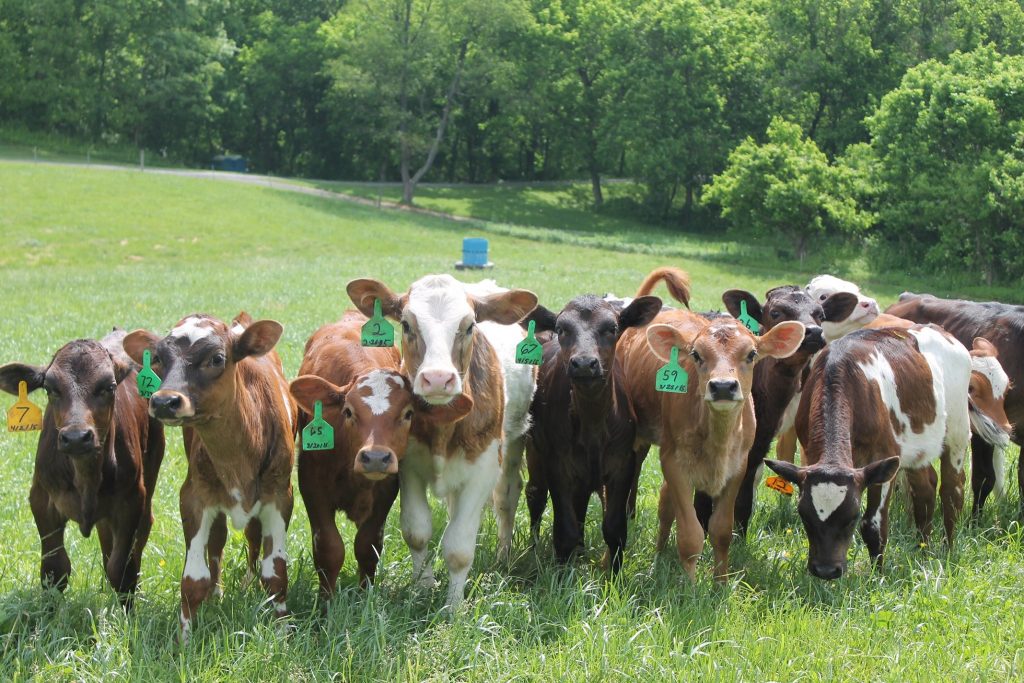 Agribusiness continues to be one of the most productive revenue generators in Washington County. With land for farming and businesses that include suppliers, individual farmers and industry educators. Washington County also has the most dairy operations in Maryland and 40% of every dollar spent on farm products, remains in the community.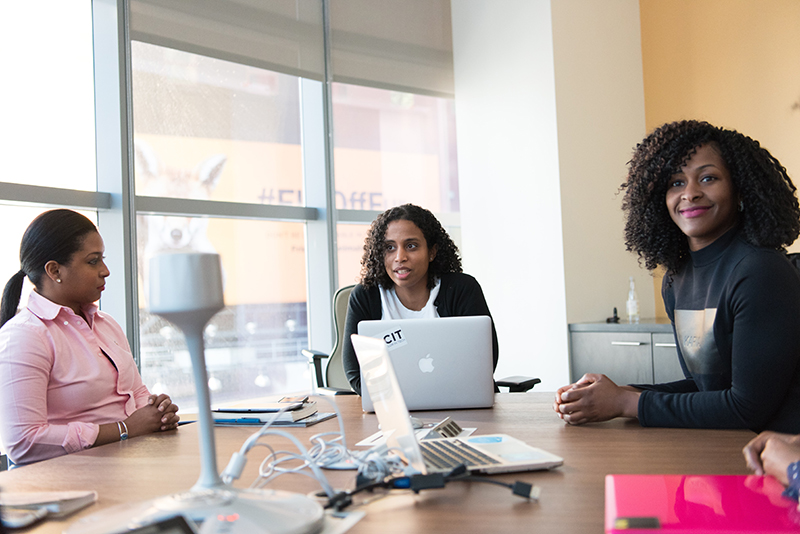 Along with skilled medical and research facilities, Washington County also specializes in technology services. Offering Antietam's Flight Gigabit product that provides direct fiber to the premises connection to a home or business. We specialize in advanced technology, development, marketing and much more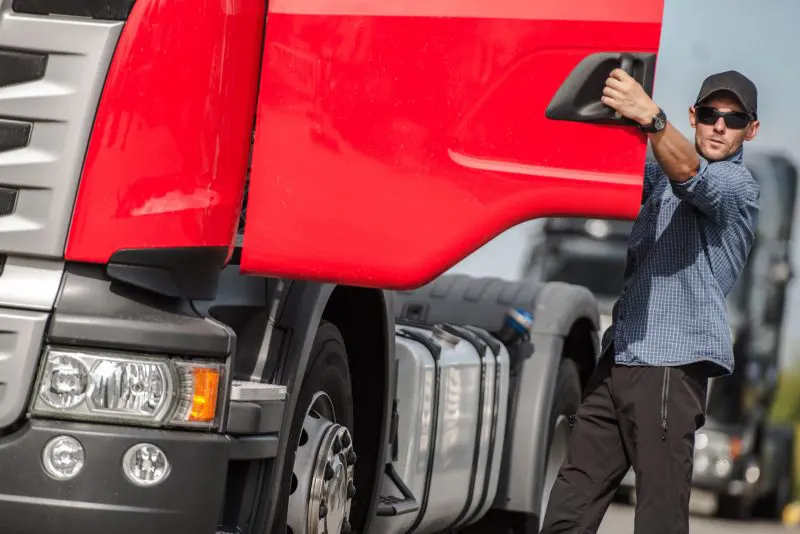 Transportation remains a prominent industry in Washington County. Washington County has its own airport with a 7,000 ft. runway, handling more sizable planes. Washington County is also home to several freight carriers that benefit from the quick access to interstate crossroads of I-81 and I-70.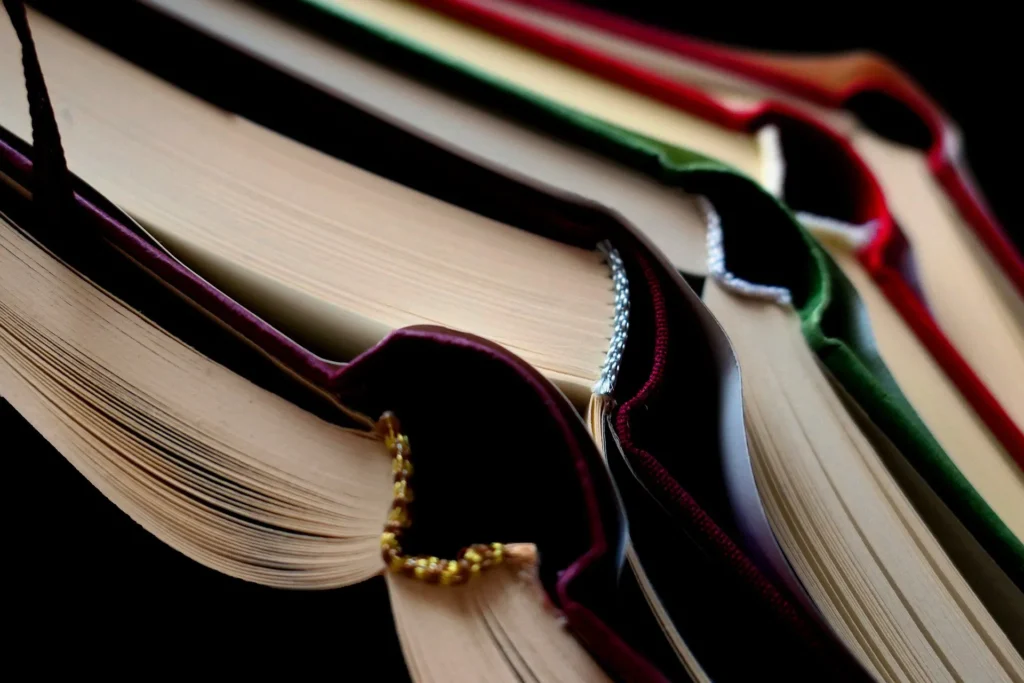 Washington County's two largest employers are credit card processing firms. Along with these firms, other financial businesses are located here that support customers, corporations, governments, and institutions with financial products and services.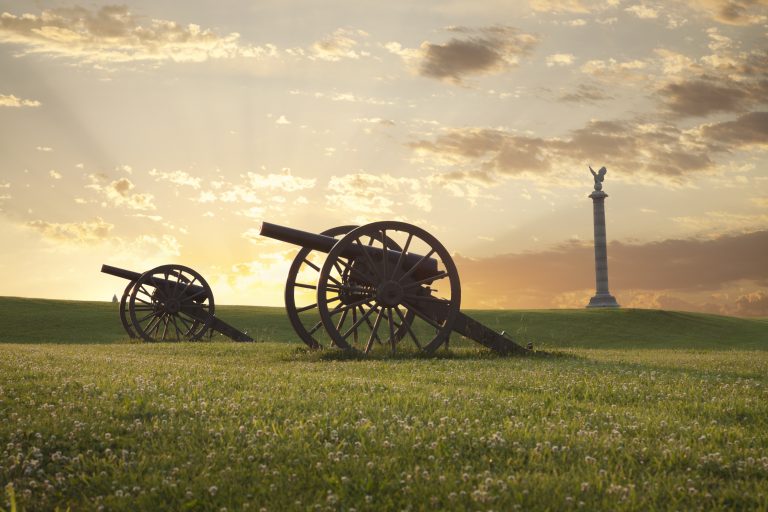 Washington County has a rich cultural scene with the Hagerstown Cultural Trail, the Arts & Entertainment District in Downtown Hagerstown, the Antietam Battlefield, museums, waterways, biking and walking trails, and plenty of wonderful restaurants. 
Washington County is rich in history and adventure! Beautiful, historic Washington County is home to 5 National Parks, 8 State Parks and 14 County Parks. Our parks offer a range of amenities – everything from historic monuments, battlefields to waterways, with camping, trails, boat launches and abundant educational opportunities.
Black Rock Golf Course (Voted #1 Municipal Golf Course in the State of MD by Golf Digest) is owned by Washington County Government and is nestled in the heart of the Appalachian Mountains. Our sculpted fairways, excellent greens, outstanding practice facility, and spectacular scenery, provide for an unrivaled golf experience at an exceptional value. 
Black Rock Golf Course is also located minutes from the historical Antietam Battlefield and nearby Harper's Ferry. Black Rock is a choice venue for shotgun and large tournaments. 
Complete with a Golf Pro Shop, Café, and brand new indoor golf simulator, so golfers can happily spend the day at our course. 
Whether you are traveling to or from the region, Hagerstown Regional Airport (HGR) will make your traveling experience a great one! Conveniently located 1/4 mile off Interstate 81, HGR is an easy drive for anyone in the four-state region. With ample, free parking and free wifi, our hometown airport is a great way to connect to many different travel destinations. 
Recent Airport Upgrades
Terminal Expansion project, with a project cost of $7.6 million, is expanding the passenger hold room to accommodate larger aircraft
Installation of a Passenger Boarding Bridge, with a project cost of $1.1 million, will keep customers out of inclement weather while boarding the aircraft
Runway 9/27 Rehabilitation Project, with a project cost of $6.9 million, for the mill and overlay of HGR's main runway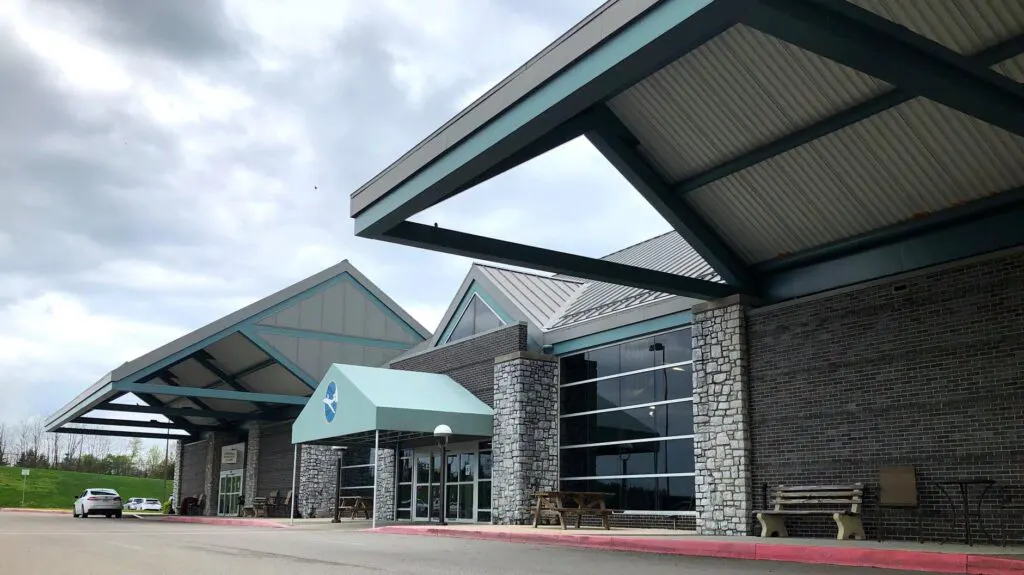 If you love the outdoors, hiking, biking, and water sports, Washington County has it all! Home to beautiful parks and amenities, you will find something for the entire family to enjoy.
Western Maryland Rail Trail
The Western Maryland Rail Trail is about 23 miles and parallels the C&O Canal for its entire length. With a paved, linear trail, it is suited for anyone seeking a pleasant, leisurely outdoor experience. The easy grade and paved surface, makes this trail ideal for families, the elderly, and persons with limited mobility. The Rail Trail is wheelchair accessible and pets are permitted on the trail.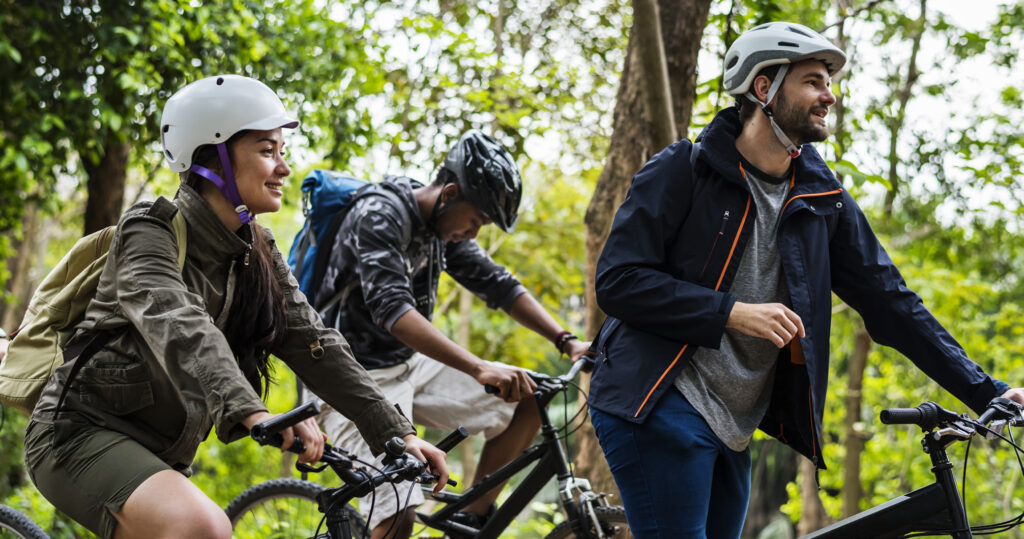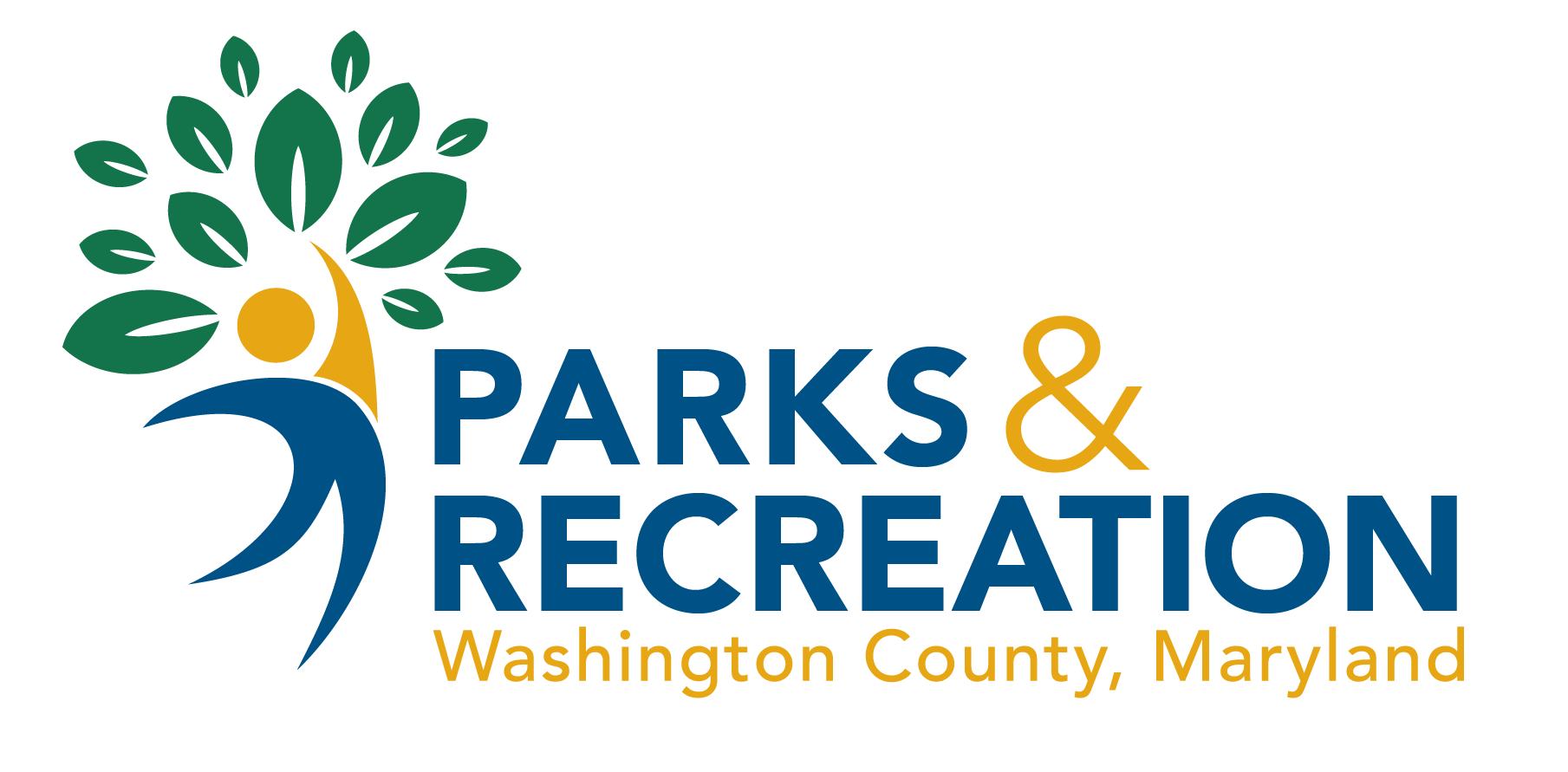 Washington County is home to 14 county parks – several which are pet friendly and/or have a swimming pool. Our beautiful parks are well maintained and offer a great way to spend time with your family. These parks assure a safe, accessible environment for visitors to enjoy. 
In conjunction with our Recreation Department, many of the athletic fields, pavillions and playground equipment are used for summer camps, sports and other youth acitivities. 
The public is able to rent a park pavillion or pool for a celebration or event. 
The Washington County Parks and Recreation offers fun, safe and affordable recreation opportunities. They create and host events for the whole family and promote having fun while being active. 
Several of the larger events and programs this department host are the Saint Patrick's Day Run Fest, the Super Hero and Princess Parties, summer camps, girls volleyball, soccer leagues and adult fitness programs.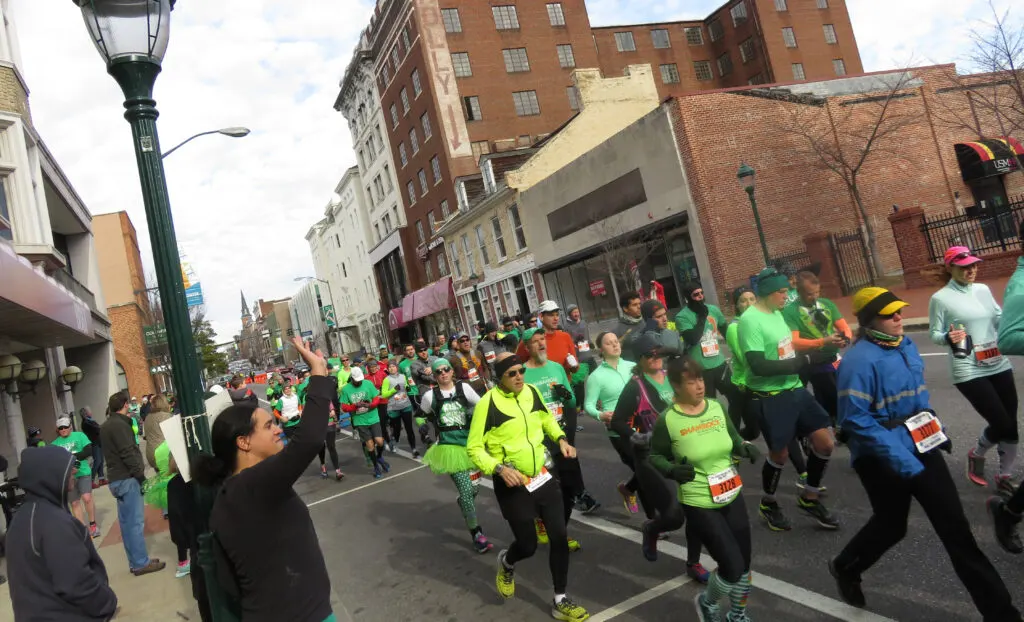 Arts and entertainment and recreation fill our county and enjoyment to all! The Art and Entertainment District in Downtown Hagerstown offers museums, art galleries, educational centers, restaurants and wonderful performances by the Maryland Symphony Orchestra at the Maryland Theatre.
It's an exciting time for the arts in Washington County! In Downtown Hagerstown, the Arts & Entertainment District is home to the Maryland Theatre, the Cultural Trail and the Museum of Fine Arts.
Not only does the Maryland Symphony Orchestra play at the Maryland Theatre, but the orchestra also plays the Independence Day Salute at Antietam Battlefield that draws hundreds of visitors to the area to see the spectacular fireworks display.
The City of Hagerstown's Cultural Trail is a walking art trail that showcases different sculptures and artworks including the large, building Mural of Unusual Size by artist HENSE.
The Washington County Museum of Fine Arts is recognized as one of the finest small museums in the United States.
For the travelers and the adventurous individuals, our county offers premiere golf, flights from our hometown airport, hiking and biking trails, and waterway excursions! Stay and play in Washington County, Maryland. You won't be disappointed!
Contact us today to learn more

Department of Business and Economic Development
Washington County Administration Complex
100 West Washington Street
Hagerstown, MD 21740
Suite 1401
Office Hours: Monday-Friday, 7:30 a.m. – 4:30 p.m.
Phone: 240-313-2280
TTY users may call any government office through the Maryland Relay Service 1-800-735-2258