Welcome to Washington County, Maryland. Washington County is a perfect blend of city and country life. Residents enjoy excellent quality of life – filled with recreational, cultural and intellectual opportunities. Housing options are affordable, law enforcement and safety including emergency services are a priority, and our educational system is world class. In addition, Washington County is located in close proximity to Baltimore and Washington D.C., as a result, our community is an fusion of metropolitan culture with a rural lifestyle. We encourage you to  visit our great county – you will quickly see why we are proud of where we live, work and play.
Business Development Menu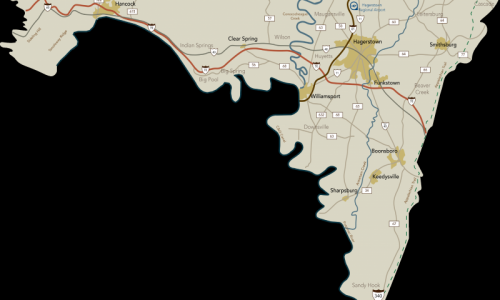 Washington County is located in the western part of the state of Maryland. Washington County is bounded by Pennsylvania, Virginia and West Virginia, extending east to South Mountain, south to the merging of the Shenandoah and Potomac Rivers, north to the Mason-Dixon Line and west to Sideling Hill Creek. According to the U.S. Census Bureau, Washington County has a toal area of 467 square miles (1,210 km2), of which 458 square miles (1,190km2) is land and 9.6 square miles (25 km2) is water.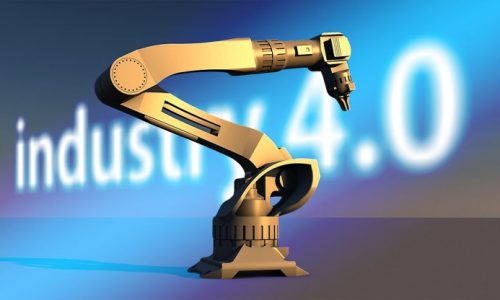 Washington County's government, business and community organizations partner to help diversify the local economy by providing specialized support to industries that have been identified to benefit from the area's assets.
Washington County offers a variety of industrial and office properties. Approximately 20 business and industrial parks, including 2 technology parks, are concentrated in the  Hagerstown and Williamsport areas with easy access to Interstate 70 and 81. Nearly 2,180 acres are ready for development and approximately 6 million square feet of office, commercial, warehouse, and manufacturing space is available for sale or lease, some with airport runway access.
Washington County's industrial and commercial properties are featured on CoStar Group, a national commercial real estate information provider and can be accessed at costar.com. Properties are also featured with the State of Maryland's Location One Information System (LOIS).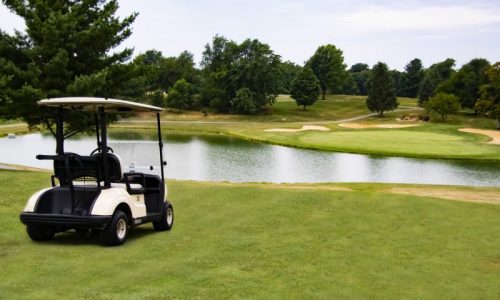 Black Rock Golf Course takes you on a journey from its opening holes that are nestled in the Shenandoah Valley – to its spectacular back nine with scenic views of the Appalachian Mountains. Our sculpted fairways, excellent greens, outstanding practice facility and spectacular scenery provide for an unrivaled golf experience and exceptional value. Black Rock Golf Course is also located minutes from the historical Antietam Battlefield and nearby Harper's Ferry. Black Rock is a choice venue for shotgun and large tournaments. Complete with a Golf Pro Shop and a Cafe, golfers can happily spend the day at our course.
VOTED #1 MUNICIPAL GOLF COURSE IN THE STATE OF MARYLAND BY GOLF DIGEST
Book your tee-time today at www.blackrockgolfcourse.com.
Washington County is rich in history and adventure! Beautiful, historic Washington County is home to 5 National Parks, 8 State Parks and 14 County Parks. Our parks offer a range of amenities – everything from historic monuments, battlefields to waterways, with camping, trails, boat launches and abundant educational opportunities.
Antietam National Battlefield is located in Sharpsburg, Maryland. Antietam is considered to be one of the most pivotal battles of the Civil War; it lead to President Lincoln to issue Preliminary Emancipation Proclamation. The entire Maryland Campaign can be toured within minutes from Hagerstown, including the Battle of South Mountain and the Monocacy Battlefield. Monuments and memorials to those who gave their lives for their country are abundant. Please visit the Washington County Convention and Visitors Bureau to plan your trip today.
---
Arts and entertainment and recreation fill our county and enjoyment to all! The Art
and Entertainment District in Downtown Hagerstown offers museums, art galleries, educational centers, restaurants and wonderful performances by the Maryland Symphony Orchestra at the Maryland Theatre.

It's an exciting time for the arts in Washington County! In Downtown Hagerstown, the Arts & Entertainment District is home to the Maryland Theatre, the Cultural Trail and the Museum of Fine Arts.
Not only does the Maryland Symphony Orchestra play at the Maryland Theatre, but the orchestra also plays the Independence Day Salute at Antietam Battlefield that draws hundreds of visitors to the area to see the spectacular fireworks display.
The City of Hagerstown's Cultural Trail is a walking art trail that showcases different sculptures and artworks including the large, building Mural of Unusual Size by artist HENSE.
The Washington County Museum of Fine Arts is recognized as one of the finest small museums in the United States.
For the travelers and the adventurous individuals, our county offers premiere golf, flights from our hometown airport, hiking and biking trails, and waterway excursions! Stay and play in Washington County, Maryland. You won't be disappointed!
Department of Business Development
Washington County Administration Complex
100 West Washington Street, Suite 1401
Hagerstown, MD 21740
Office Hours: Monday-Friday, 7:30 a.m. – 4:30 p.m.
Phone: 240-313-2280
Fax: 240-313-2281