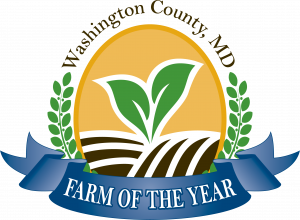 The Washington County MD Farm of the Year Award was created in 2010 and the programs first winner was recognized in 2011.  The Washington County Agriculture and Marketing Advisory Committee and Leslie Hart developed this award.  This winning farm showcases excellence in agriculture and promotes a greater understanding of the challenges faced by today's farmers. Production, conservation, preservation, community involvement, and dedication to farming and agriculture is the gold standard for this award.
Every year during the Washington County Ag Expo and Fair time frame of mid to late July.  The Agriculture Marketing Specialist promotes the upcoming award program at the Ag Expo and Fair.  Additionally, the Washington County Public Relations department creates and promotes the award and accepts applications for this prestigious recognition.  Applications are received year round and must be submitted in the September time frame.  Judging for this award usually occurs the last week in September.  Judges are sourced from other counties to visit the applicant's farms and complete the scoring template.  Presentation and announcement of the Farm of the Year winner occurs at an October Board of County Commissioners meetings. 
The Farm of the Year is awarded in the October time frame receives a plaque recognizing the achievement, a metal sign that is to be placed at the farm entrance and a photography session by the Washington County Public Relations Department.  Photos and videos are shared with the winning farm of the year for their own personal use.  The Farm of the Year is showcased during the year through all media outlets. 
2019 - Palmyra Farm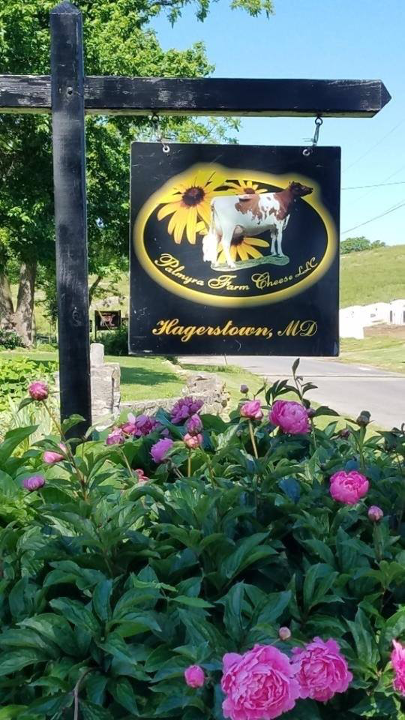 Palmyra Farm is a 300-acre dairy farm owned and operated by the Shank and Creek Families. Brother Ralph Shank and Sister Mary Creek have dedicated their lives to producing high quality Ayrshire and Holstein Cattle. Palmyra Farm has represented Washington County at the state, regional and national level attending and competing with their award winning cows. Recently, at the 2019 World Dairy Expo, Ralph and Mary were honored as "Distinguished Breeders by the National Dairy Shrine placing this Brother Sister Team and Palmyra Farm into the National Dairy Hall of Fame. Additionally, Palmyra Farm has been producing Farm to Table Cheese, a business that started over 10 years ago. Palmyra Farm and the Shank and Creek families exemplify leadership qualities in the Dairy Industry and as a premier breeder of Ayrshire cattle. Palmyra Farm's dedication to the community is reflected in their tireless support of the agricultural youth in this community through training, coaching, and mentoring and animal husbandry standards.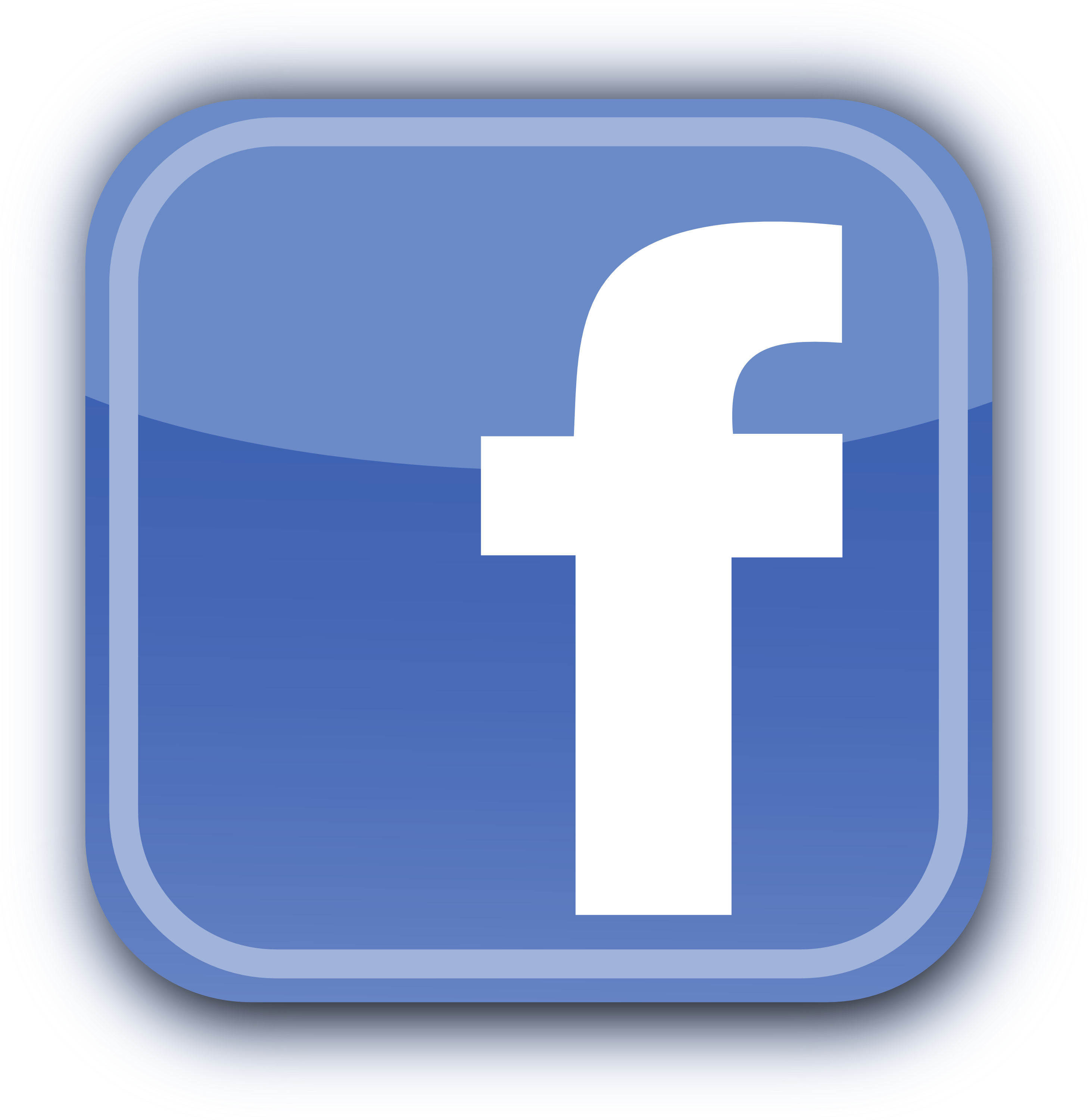 2018 - Star Equestrian, Equine Farm
STAR Equestrian has been operating over 20 years and is healing our community by using horses. STAR Equestrian has been instrumental in rehabilitation for STAR community members with limited mobility and through Horses for Hero's, a veteran's program to assist with chronic debilitating symptoms of substance abuse and PTSD. Broken bodies in need of strength, heal through the dimensional movement felt while riding and those locked in despair are impacted by the unconditionally love and bond from the STAR horses. Additionally, the Character Reins program focuses on "at risk" youth to teach integrity and trust. These are just some of the highlights of STAR Equestrian. Their dedication and commitment to the community is endless. The power and strength of the horse is utilized with therapeutic and recreational riding classes. A horse can see into the soul and connections to horses are the building block for recovery of the body, mind and soul.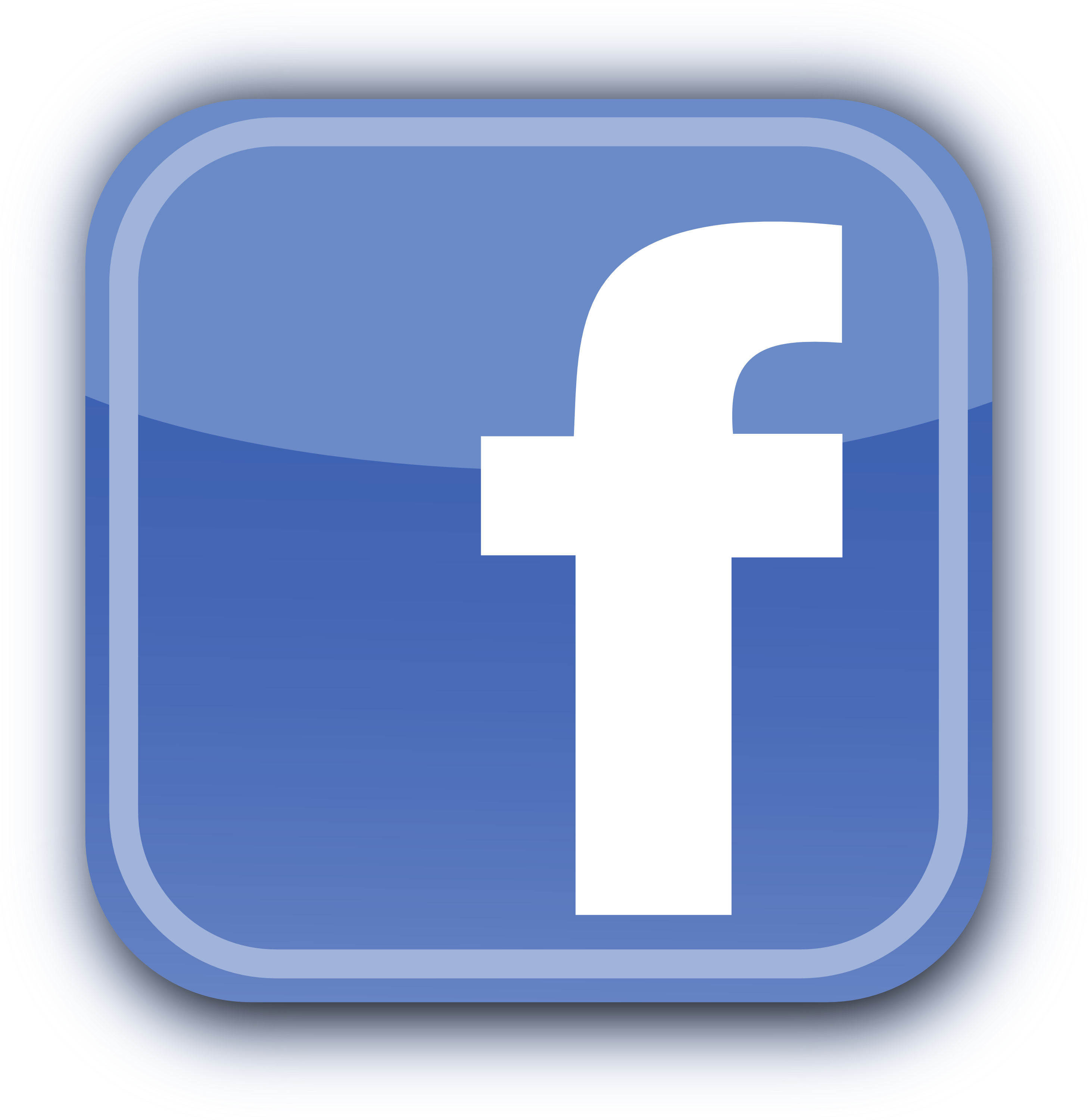 2017 - Ernst Farm, Crop, Swine, and Sheep Farm
This 7th generation farm located in Clear Spring MD raises purebred sheep and swine along with row crops. All decisions on the farm are made carefully and strategically for the sustainability and financial growth of the farm. Ernst Grain and Livestock Farm is a recognized leader in speciality crop feeds with high nuturional value and enhanced crop product lines. The Ernst family commitment to the environment is reflected in every action and step taken on the farm. They have been recognized with the Farm Stewardship Certification and Assessment Program because of their dedication to protecting the Chesapeake Bay. Additionally the Ernst family members along with their tractors and equipment can be seen at Clear Spring High School working with the students with the production elements mentoring tomorrows future farmers on the latest in technology. Ernst Grain and Livestock farm grows high quality grains and is a recognized leader in specialty crop feeds with high nutritional value including wheat, corn, soybeans, barley, cover crops, pearl millet for grazing, and nutritionally enhanced crop product lines reflecting their dedication to healthy animals for the farm and their grain customers. They teach, share, inspire, dedicate and are committed to their own success as well as assisting their neighbors and friends. This is most evidenced with the local high school, Clear Spring High School. For many years, the Ernst family assists in planting, harvesting, educating and maintaining the farm land associated with the Clear Spring High School. They are partners with the Agriculture Program and Agriculture Academy as well as with the FFA program at Clear Spring. Steve Ernst also is a huge advocate for agriculture and is always willing to take the time to educate consumers on its importance. His focus can be summed in a quote from a Herald Mail news clipping, "The biggest importance is the economic engine that agriculture is. The dollars (from) each individual operation flow back into the county as far as tax revenue, as far as money that's spent in the community with manufacturers, equipment dealers, veterinarians and things like that,"…"We are a win-win. We're an economic engine that drives dollars to the community, and we're also a less costly acre.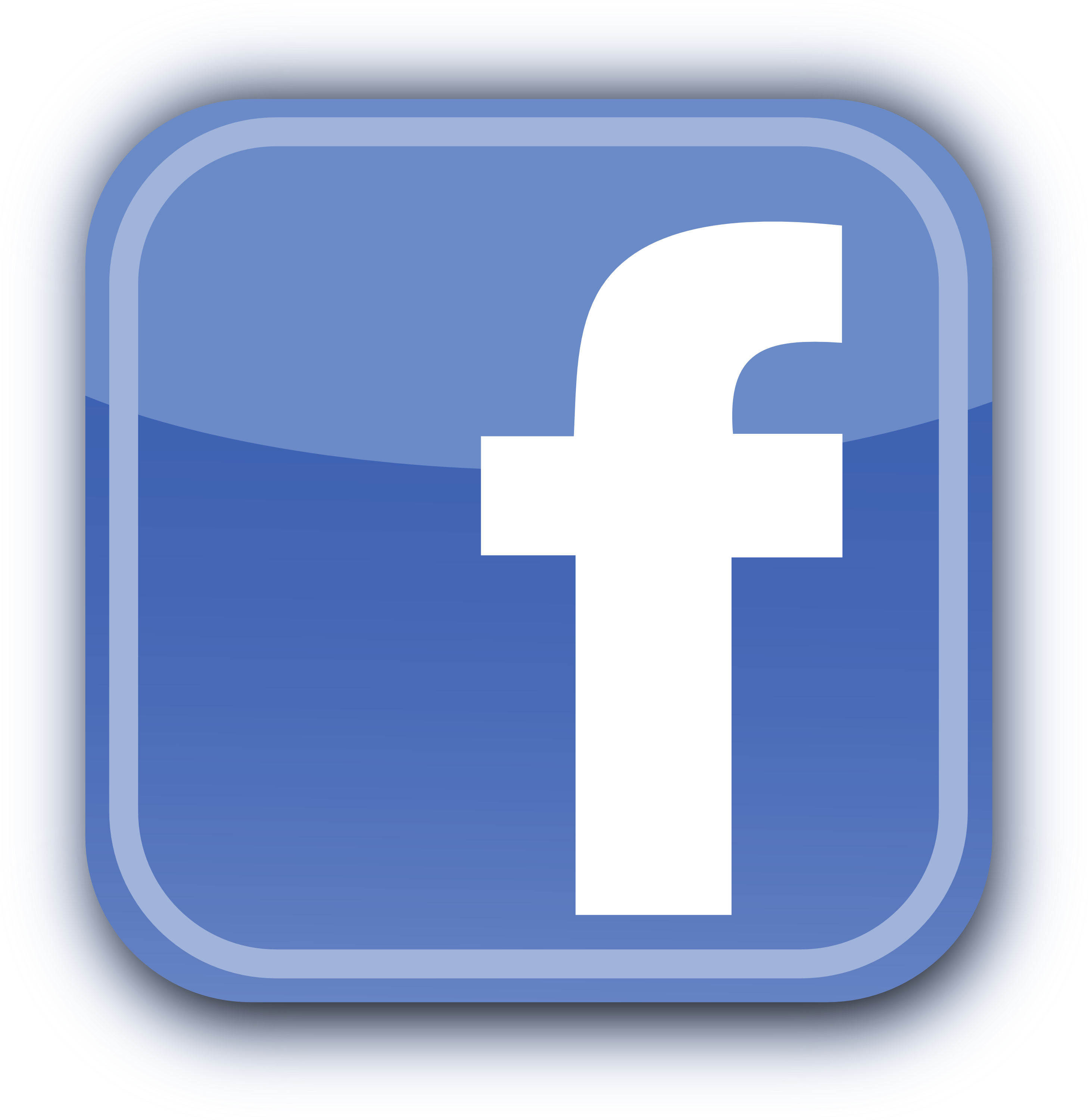 2016 - Long Delite, Dairy and Creamery Farm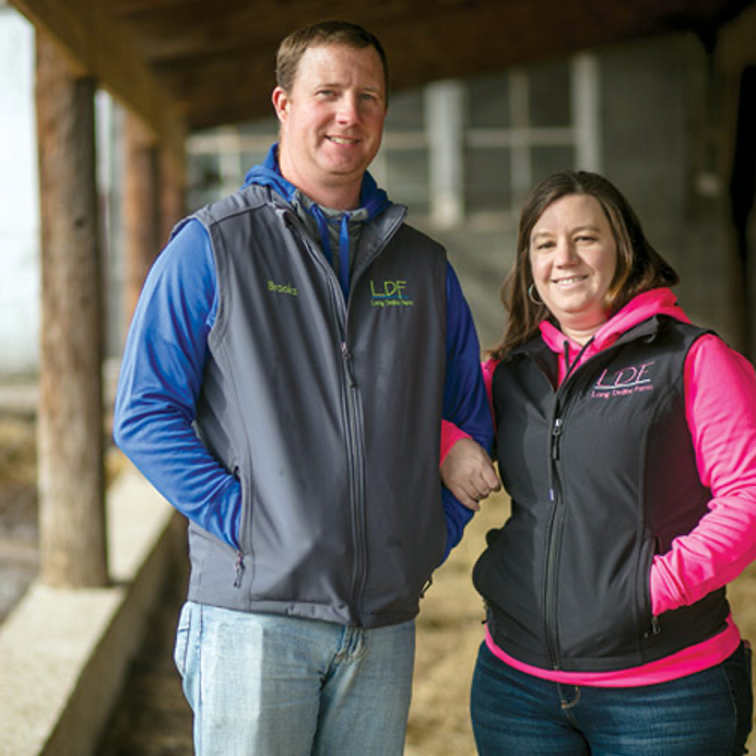 Long Delite Farm is a rotational grazing operation which uses a paddock setup to rotate the cows to a different section of grass after every milking. This helps to better utilize our rocky ground as well as minimize feed expenses. We continue to strive for efficiency in producing quality milk for the least amount of money possible. We have improved our grazing setup as well as installed new watering systems in the pasture. We also have looked at possible niche marketing ideas to branch out to in the future for additional income. We ship about 1 million pounds of milk each year. We just purchased the farm property from my grandparents earlier this year which keeps the family tradition going strong at 185 years. We took over the dairy operation from my parents in 2009. With both of those hurdles accomplished, we are in a bit of a holding pattern to see where our kids interest lie, since they are only 10 and 8. I do know that we will begin the planning much earlier than the previous generations did because we learned some lessons along the way. Along with being a rotational grazing operation, we have installed stream fencing on most of the farm, installed watering facilities, and have installed several manure storage facilities over the past 10 years. While we do not have a state of the art facility, we do have a remodeled milking parlor in 2007 which is fully automated for minimal human time for cleaning and sanitation. Our grazing setup is pretty innovative in itself and we use an inline bale wrapper to wrap all of our high moisture hay for our winter feed. Being a 7th generation farmer kind of puts it in my blood. It's the idea of working the land while helping to feed the world that gives me that sense of accomplishment that keeps me going.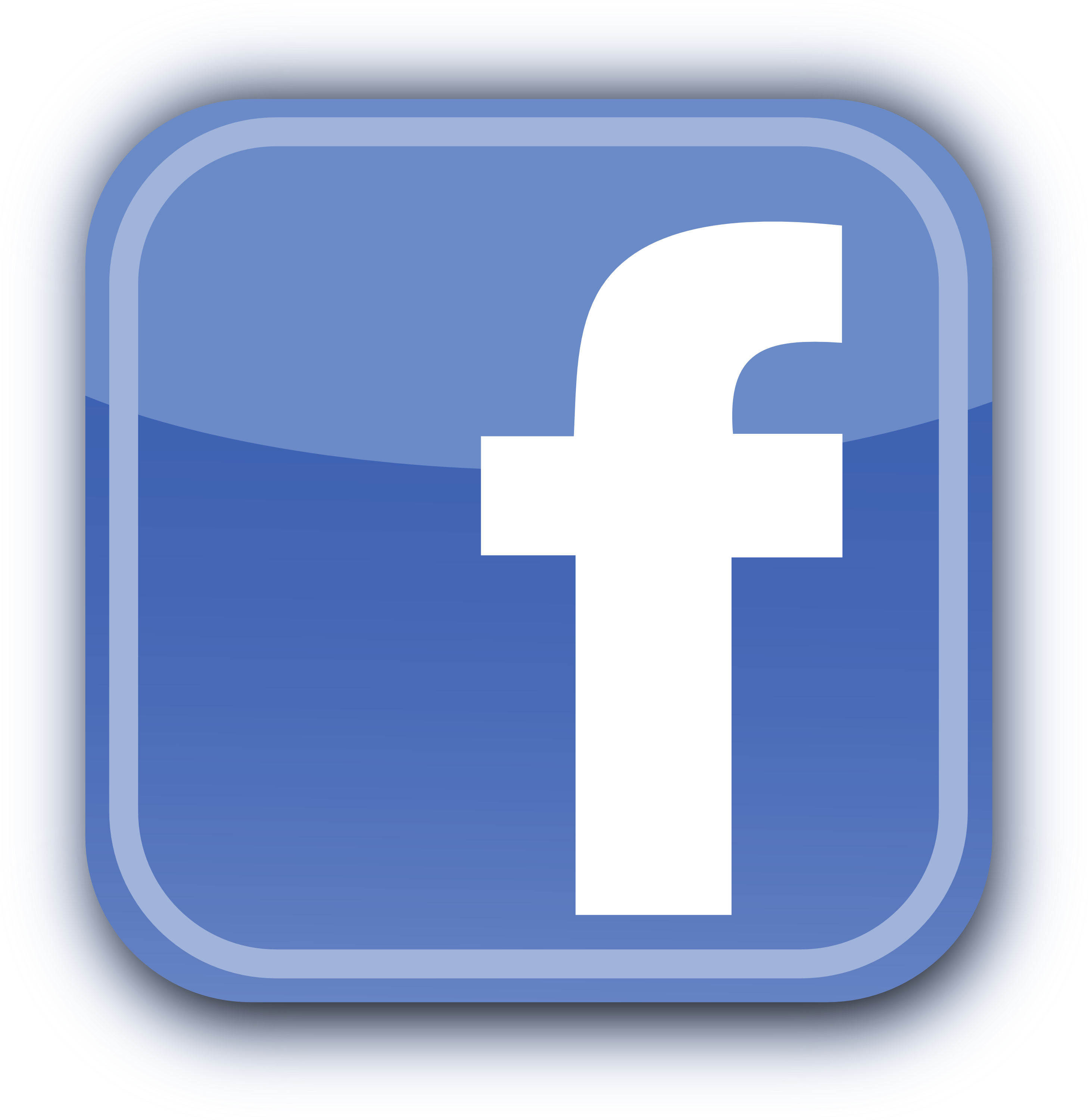 2015 - Larkspur Lane Farm and Braveheart Farm Equine Therapy
Larkspur Lane Farm, the 2015 Farm of the Year, raises a unique and very old breed of sheep, British Soay sheep, and a breed that dates to prehistoric times. Through careful breeding and strong genetics, the Unsworth's continue to increase flock size and grow Old Line Soays. Additionally, following Jeff's return from his last deployment in 2012 The Unsworth's created the nonprofit BraveHeart program. This Hero's Equine adventure and Riding Therapy program offers returning veterans and their families the opportunity to enjoy farm life through activities and horse experiences on Larkspur Lane Farm. The BraveHeart Program mission is to education and inform the next generation about farm life. We fully embrace and believe in conserving all of our natural resources. This includes creating a healthy balance between our farming practices and the natural habitat that surround us.

2014 - Big Cork Vineyards
In production for five years, Big Cork is the second largest vineyard in Washington County. A testament to the growth of the winery, the 100-acre farm plans to increase grape acreage in Spring 2015. They also produce black raspberries, pumpkins, vegetables, mixed timothy and orchard grass and hay. For Big Cork Vineyards President Randy Thompson, the rolling expanse of crops that once dotted his family farm was truly a field of dreams. Amid the rows of corn and hay, Randy envisioned a vineyard with a grand winery and tasting room. And construction is underway to complete the 4,000 square foot winery and hospitality center in Fall 2014. This unique venue will be available for events, including weddings and other business occasions. The winery has a distribution that spans the state of Maryland and West Virginia with some 55 fine restaurants and local retailers that proudly feature Big Cork wines including: • Cabernet Franc • Cabernet Sauvignon • Chardonnay • Merlot • Russian Kiss • Sauvignon Blanc • Syrah Rose • Traminette • Vival Blanc • Vidal Ice • Viognier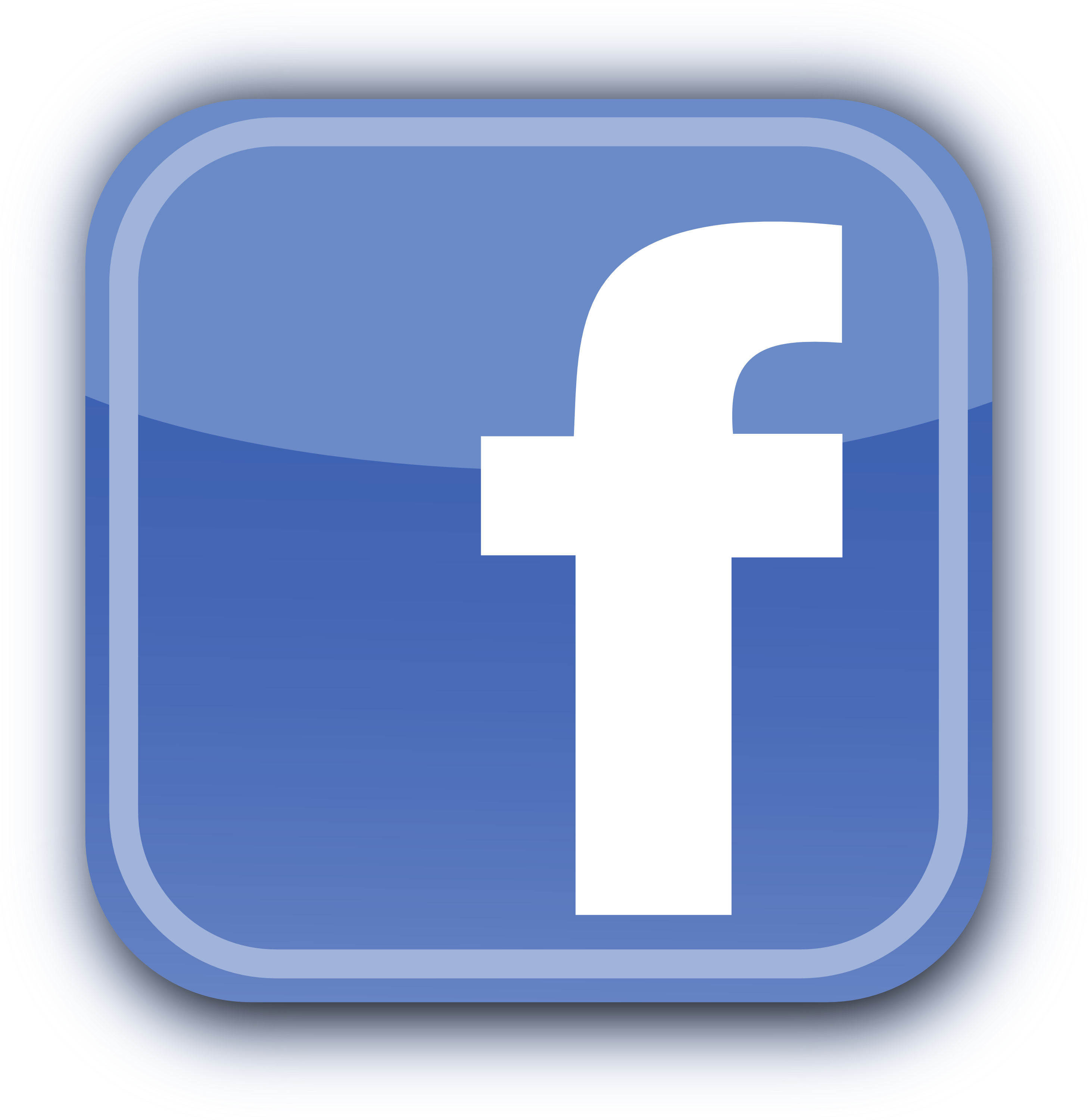 2013 - Aliabaad Farm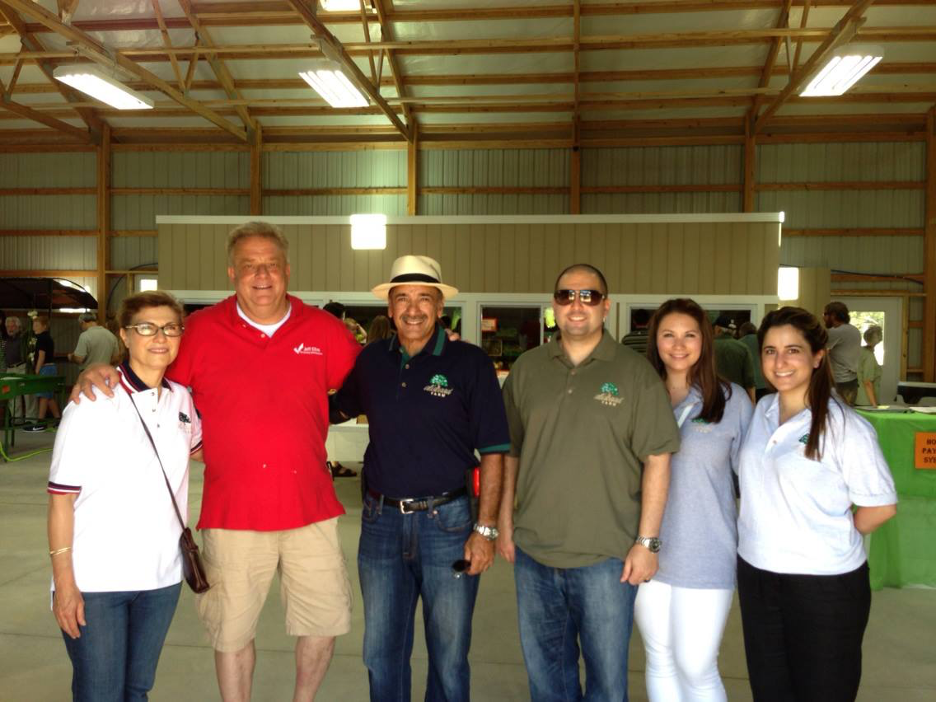 During the last five years while taking small yet concrete steps toward expansion, we have piloted a variety of produce and customer sectors to find a balance for our planting and harvesting. This effort has resulted in continuous yet wise expansion of our farming efforts. It is important to indicate that we have implemented two cycles of planting to offer over 26 weeks of fresh produce. In addition we are installing a second high tunnel which will have a temperature control feature so that we can maximize the number of farming days. Besides having our produce featured at Whole Foods and offering a Community Supported Agriculture program in Potomac and Washington County, we also offer our products at two low income outlets. Future expansion includes an orchard and vineyard. We have hosted several youth groups and offered internship programs. As a scholar, I believe in the continued enhancement of techniques and processes applied to everything including farming. This year we have increased our irrigation to 100% of our produce field. We also have benefited from using the shade cloth in both high tunnels. As a child I dreamed about becoming independent and someday establishing my own garden and eventually a farm. As my life progressed, I completed multiple years of education and I continued to feel stronger about my childhood dream and my life passion for owning and operating a farm. After many years of work in the satellite communication field, I drive daily from the Potomac Maryland area to Aliabbad Farm and love farming and beginning to work before the sun rises.
2012 - Misty Meadow Farm and Creamery
376 acre Misty Meadow Farm located in scenic Ringgold Maryland is owned and operated by David and Betsy Herbst. "We have been here since 1918 when the grandparents moved in with horse and wagon. The Herbst families are proud of the way they have taken care of the resources God has placed in their care so that future generations can share the benefits with rich fertile productive land. Dave and Betsy feel Agriculture benefits ALL of the community and want it to remain a strong viable part of Washington County. We feel we are doing a good job and welcome the opportunity to share what we do & how we farm with the non-farm community." Misty Meadow Farm operates a dairy, produces crops, and has just added a new creamery and has a corn maze and are a destination site for tourism. There are 6 employees on the farm and 9 employees at the creamery. We have instituted soil & water conservation practices for over 30 years to keep our soil on the farm for future generations. In late 2011, Misty Meadow added the Misty Meadow Creamery. This creamery was designed to add diversification to the business so support the family including 3 children and they families to live and work on the farm. Majority of the Misty Meadow Farm property is under Ag Land Reservation Easements. Using stream crossings, a bridge for cattle crossing, CREP (Conservation Program)on 13 acres along creek with wildlife habitat, fencing in the remaining stream banks to keep cattle out, strip cropping practices, rotational grazing cattle, grassed water ways, diversion ditches, storm water ways, retention dams and no-til planting to preserve the farm land for our children and future generations. Misty Meadow Farms does No-til planting and cover crops programs keep a crop growing on the ground all year. 5 years ago Misty Meadow started a corn maze, pumpkin patch with farm tours in the fall for schools and groups. We also do spring tours both of which we use as a new source of income, but also as a vehicle to educate the public about the importance of agriculture. The creamery consists of a processing and retail facility on the farm that we now pasteurize and bottle our milk for retail sale as well as making our own ice cream mix and ice cream. We also raise some beef & pork on the farm and sell. The Herbst Family is also very active in their community and are tied to the Farm Bureau, Washington County Ag land Preservation, Ag-Expo & Fair, 4-H, Washington County Farm Service Committee, active in their church, belong to the Ringgold Ruritan Washington County Animal Control Authority and the Maryland Dairy Industry Association to name just a few places a Herbst can be found giving back to the community. "Agriculture is good for the communities; it provides open space for plants to grow that provide clean air and water and most importantly food production. The more people that can buy fresh local food and see who and how it is produced the more educated they become about their food. The more educated they are they will make wise decisions and choice's.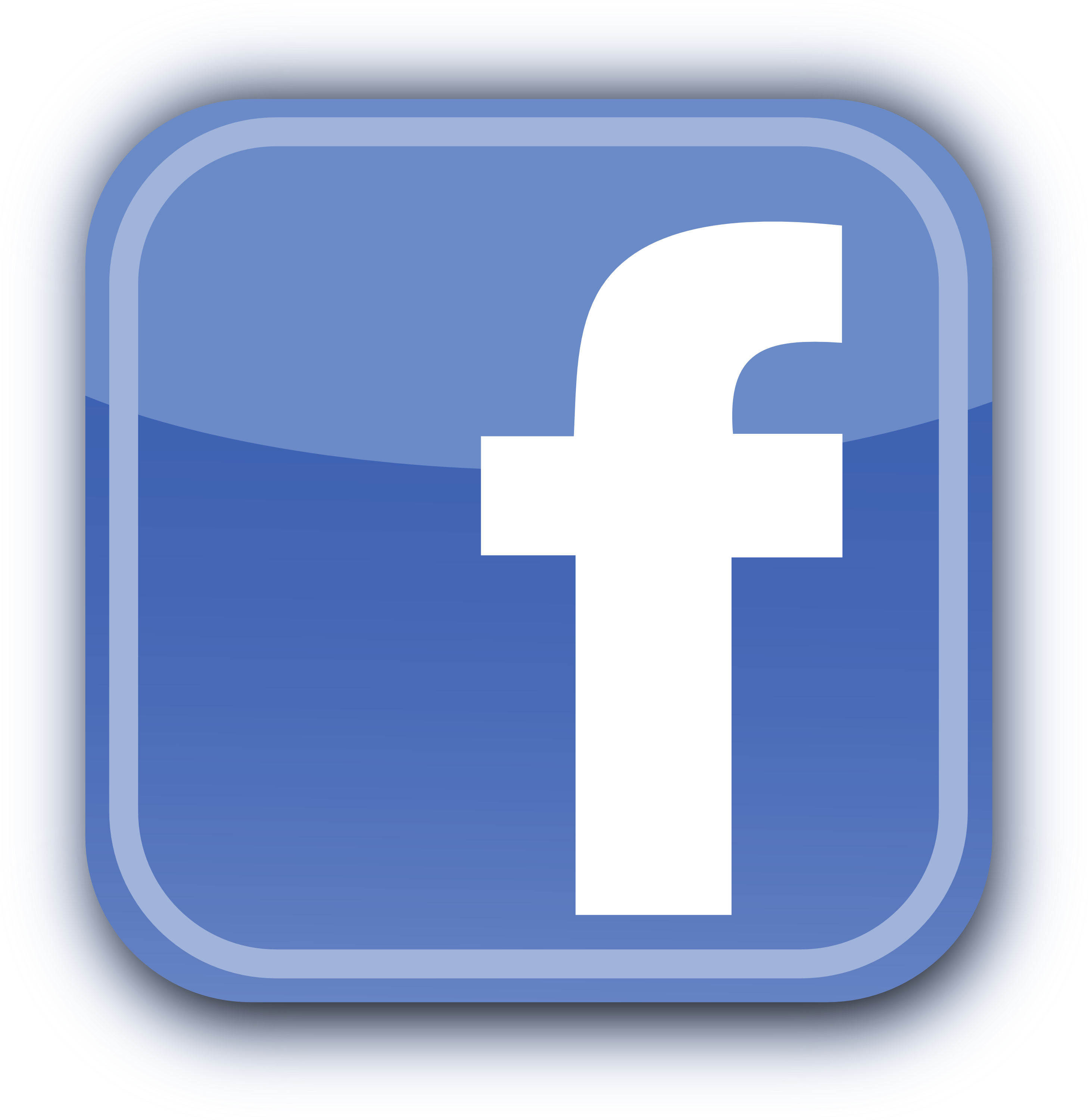 2011 - Creek Bound Farm
This family owned operation raises dairy replacement heifers, grows and harvests their own crops to support their animals and farms an additional 2000 acres and provides custom farm services for several other local dairy farms. Jim and Bonnie Weddle started planning for their agricultural future in the 1970's while attending the University of Maryland. Creek Bound Farms was created in 1980 with 50 dairy cows. As the family grew so did the need to expand the farm. Jim and Bonnie added children Jenny, Jeremiah, and Jamie to their family and the children's desire to continue in farming helped develop the future for Creek Bound Farms. The Weddle's added a second farm and the specialization in crops and heifer enterprises was born. The Weddle family continued to grow and added another generation with weddings and the addition of grandchildren. There are four generations working together at Creek Bound Farms who work together, meet together and can be found all together for the noon meal. Preserving the land for future generations is foundation for all practices at Creek Bound. A detailed conservation plan including a nutrient management plan includes best management practices such as no till, minimal till, strip cropping, manure and fertilizer injection, crop rotation and cover crops. Soil, manure and chicken liter testing is done to manage the conservation plans strategically. Buffers are in place between the farm and the Antietam Creek and its banks to protect the Chesapeake Bay. Precision corn planters, grain drills and target sprayers ensure accurate placement and the most effective use of dollars. In 2011, Creek Bound Farms added a new solar energy system to harvest the sun's rays to help reduce costs on the farm. The hope is to become more sustainable, utilize less energy and take advantage of Solar Renewable Energy Credits. The Weddle's of Creek Bound Farms are dedicated to agriculture and their rich farming heritage. They have been called to work the soil, produce crops and nurture animals and are blessed to be living and working in farming. Their determination, dedication, courage, and faith have called the Weddle's to be farmers and be attached to the land.
Dairy of Distinction Award
The Maryland Dairy of Distinction Program was created in 2009 by the Maryland Dairy Industry Association. The concept for the program is that attractive farms enhance consumer confidence in the dairy industry.  The program recognizes the hard work and dedication of dairy owners and operators who have attractive, well-kept farms and provide a good image for the dairy industry. Since 2009, 44 dairy farms have been recognized all across the state with 10 of those farms being located in Washington Count Maryland. 
Awards will be based upon neatness, good maintenance and other factors that can be controlled by the dairy producer. Attractive background scenery should not be weighed heavily in judging. The award program may be used for subsequent advertising or promotion activities for dairy products or dairy farming. Dairy producers who apply for awards agree that, if selected, they will cooperate with these activities and make all reasonable efforts to maintain both the exterior and interior of their properties in an acceptable condition.  Judging teams will visit farms during the month of May. Farms may be judged each year as the award is presented on an annual basis. 
The Dairy of Distinction sign is presented to the winning farm.  The sign remains the property of the Maryland Dairy Industry Association, the local affiliate of the Northeast Dairy Farm Beautification Program (NEDFBP) Committee.  The sign is to be displayed at the entrance to the farm.
Dairy of Distinction Award Winners
Linden Hall, Hagerstown

Long Delite Farm, Williamsport

Fair Oaks Farm, Smithsburg

Shenandoah Jerseys, Boonsboro

Clear Spring Creamery, Clear Spring

Peace Hollow Farm, Knoxville

Green Acres Farmstead, Hagerstown

Creekside Dairy, Boonsboro

Caprikorn Farms, Gapland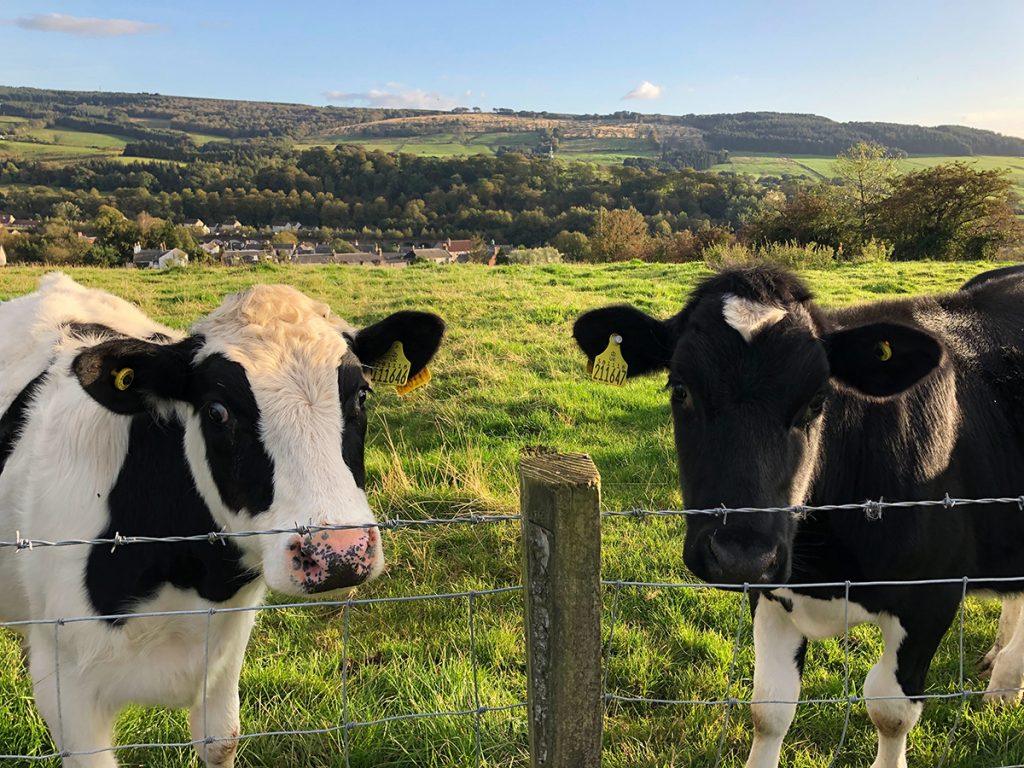 Maryland recognizes farms in the state that have been owned and operated by the same family for over 100 years.  Washington County has 11 farms recognized for this distinction: 
Berman Lee Hixon Farm, Hancock    1845
Elmer T. Cline Farm Inc, Williamsport    1880
Felfoot Farm, Hagerstown    1898
Bur Oak Farm, Hagerstown  1875
Green Meadows, Boonsboro 1866
Hixon Farm, Hancock    1891
Idel Hour Farms, Hagerstown     1849
Linden Hall, Hagerstown      1875
Long Farm, Williamsport     1831
MM Ranch, Sharpsburg        1913
Montpelier, Clear Spring      1863
Miss Washington County Farm Bureau
The 2020 Miss Washington County Farm Bureau is Mackenzie Ridenour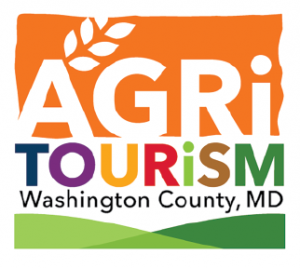 Washington County Department of Business Development
100 West Washington Street, Suite 1401
Hagerstown, MD 21740
Leslie Hart
lhart@washco-md.net
Phone: (240) 313-2284
Cell: (301) 573-7039