1910 – Hagerstown's first airport was a vacant lot somewhere in the vicinity of Pope Avenue and Burhans Blvd. when Giuseppe Bellance was building his tiny planes.  
1928 – On July 4, Kreider-Reisner Field opened (now known as Washington County Regional Airport) 
1929 – Kreider-Reisner Company was purchased by Fairchild. 
1931 – Richard A Henson leased a Hangar from Fairchild and started a flying service. Henson became Fairchilds chief test pilot for 33 years. 
1933 – Fairchild won a contract to build Pan American Airways, 6 "Baby Clippers". (Model 91  
1934 – City of Hagerstown buys the airfield for 18,000 dollars and leases it back to Fairchild. 
1935 – Fairchild Tower began air traffic service.  
1936 – Runways were paved through the Federal Works Progress Administration (WPA). 
1939 – Fairchilds lease expired and Henson's Flying Service (which in 1940 became Henson Aviation, Inc.) assumed the airport lease.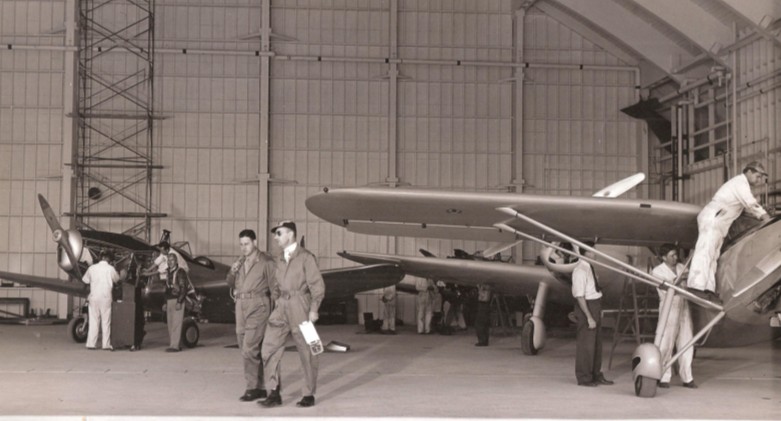 During World War II at the height of their production of training aircraft, Fairchild was turning out more than 150 aircrafts a month. In the late 1960's, Henson pioneered a revolutionary concept in Aviation-Commuter Service. Allegheny commuter was established, and its first flight took place on November 15, 1967, in a 9-passenger Beech Queen-Air. The venture proved enormously successful and paved the way for similar commuter operations across the county. In 1969, the Beech Queen-Air was replaced with a 15-passenger Beech King-Airs. In October 1977, Henson began to operate a short 330 which carried 30 passengers. 
1975 – On February 3, the hours of operations were increased to 16 hours a day (0630-2230 Local) controller staff was increased to 7. 
1976 – On September 16, the ILS for runway 27 was commissioned. 
1978 – On May 22, high-intensity runway lighters were commissioned on runway 27 replacing a medium-intensity system. 
1978 – On May 28, a new Rotating Beacon installed on the tower was commissioned. 
1981 – On May 20, the Washington County Government purchased the Hagerstown City Airport for 1.5 million dollars, and the 390-acre airport was renamed the Washington County Regional Airport. 
1981 – In June, the City of Hagerstown sold the airport to Washington County for 1.5 million dollars. 
1981 – On August 3, 5 of the 9 assigned controllers went out on strike and the hours of operation were reduced to ten hours a day (0800-1800 Local) 7 days a week.  
1981 – On September 11, two controllers were sent to TDY (one to Baltimore and one to Norfolk) and new operating hours (0800-1600 Local- Monday thru Friday) were established. 
1981 – In September, Hagerstown had its first annual airshow. 
1981 – On November 17, a new 4 Box Vasi for runway 9 was commissioned. 
1982 – In January, the operating hours were extended to include weekends.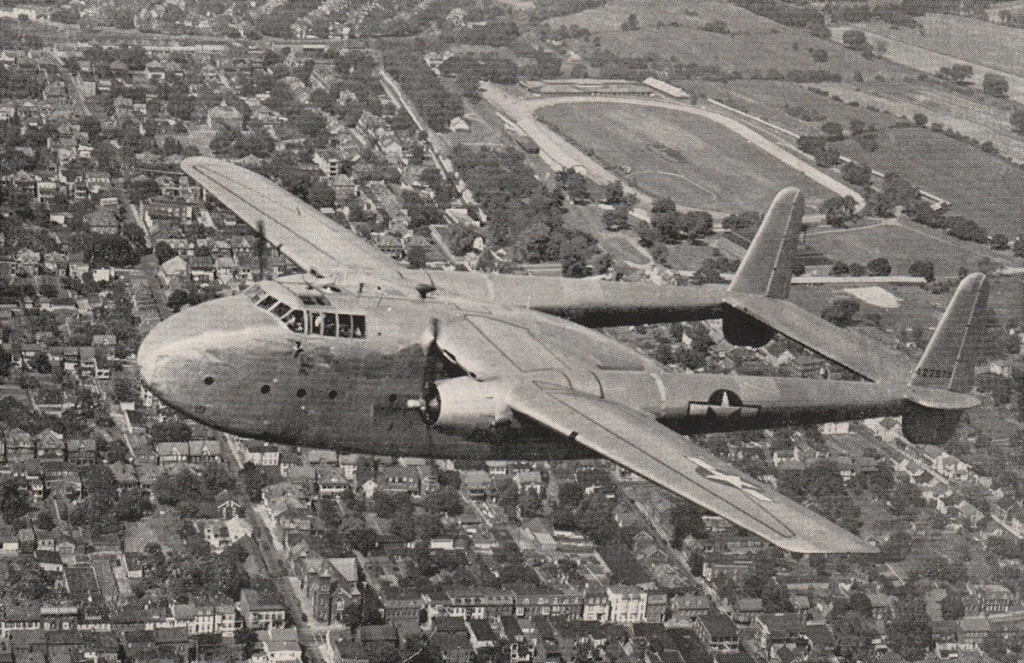 1983 – On August 27-28, Washington County Regional Airport hosted the Hagerstown airshow, which included some 30 hot air balloons participating in the Maryland State Championships. Maryland Governor Hughes proclaimed the event a state occasion in conjunction with the states Bicentennial Celebration of Flight. 
1984 – In February, Last A10 built at Hagerstown 
1984 – In May, Fairchild closed its Hagerstown Plant and gave it to the State of Maryland. 
1984 – In August, the 4th Annual Hagerstown Airshow was held. There was great success with attendance estimated at 20,000. 
1987 – The State of Maryland sold the property to Top-Flight Limited Partnership. Plant 12 was sold to Rohr Industries.
1995 – An air show was organized at the Hagerstown Regional Airport and Kent Mitchell helped with the event. In a hangar at the airport, Mitchell displayed various Fairchild memorabilia he owned. At this event, the idea of the Hagerstown Aviation Museum came into fruition.
1998 – To avoid confusion with the many Washington counties across the country, the Board of County Commissioners changed the Airport's name to Hagerstown Regional Airport.
2007 – On November 30, the $62 million project that extended its runway by 1,500 feet was complete. The runway now totaled 7,000-foot, which would allow fully loaded regional jets and charter planes to fly to places like St. Louis or Atlanta.
2012 – On May 25, the first official Allegiant flight arrived at HGR from Orlando/Sanford International Airport (SFB) carrying 115 passengers. 
2013 – Flights to and from Hagerstown to Orlando/Sanford ran consistently on Mondays and Fridays, beginning year-round service. 
2015 – On February 27, Hagerstown had its first Allegiant flight to and from St. Pete/Clearwater International Airport. Flights have run consistently for the past 7 years on Sundays and Thursdays as a seasonal destination.   
2019 – On June 6, Hagerstown had its first Allegiant flight from Myrtle Beach International Airport (MYR). Flights have run consistently for the past 3 years on Mondays and Fridays as a seasonal destination.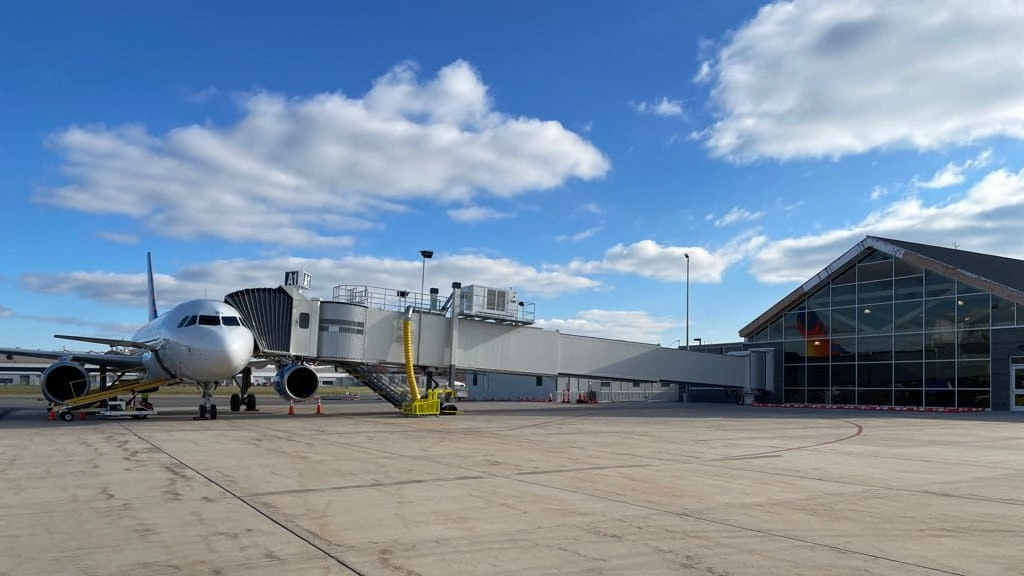 A $6 million terminal expansion project at Hagerstown Regional Airport was completed in March 2021. This project is a 5,000 square feet addition to the hold room, doubling the size from 150 passengers to 300 passengers. Restrooms were also relocated, and the TSA check-in was moved.
In May of 2022 Hagerstown Regional Airport celebrated 10 years of partnership with Allegiant Air. 
Hagerstown Regional Airport has provided service to a combined total of 386,869 passengers as of May 12, 2022.