Welcome to Hagerstown Regional Airport.    While we cannot provide a comprehensive list of all the possible questions passengers can ask, we have compiled a list of the most common questions we have received and have tried to provide the best answers possible.  
Hagerstown Regional Airport – General Questions:
The Airport has short and long term parking directly in front of the terminal building. Parking in the lots is free, provided you are traveling with the airline. No overnight parking is permitted in the short term lot.
Curbside parking is for immediate pickup and unloading only. No standing or unattended vehicles may be left at the curb.
All parking is "at your own risk". The Airport highly recommends that owners secure their vehicles.   The Airport does not assume any liability for vehicles parked within the Airport parking lots.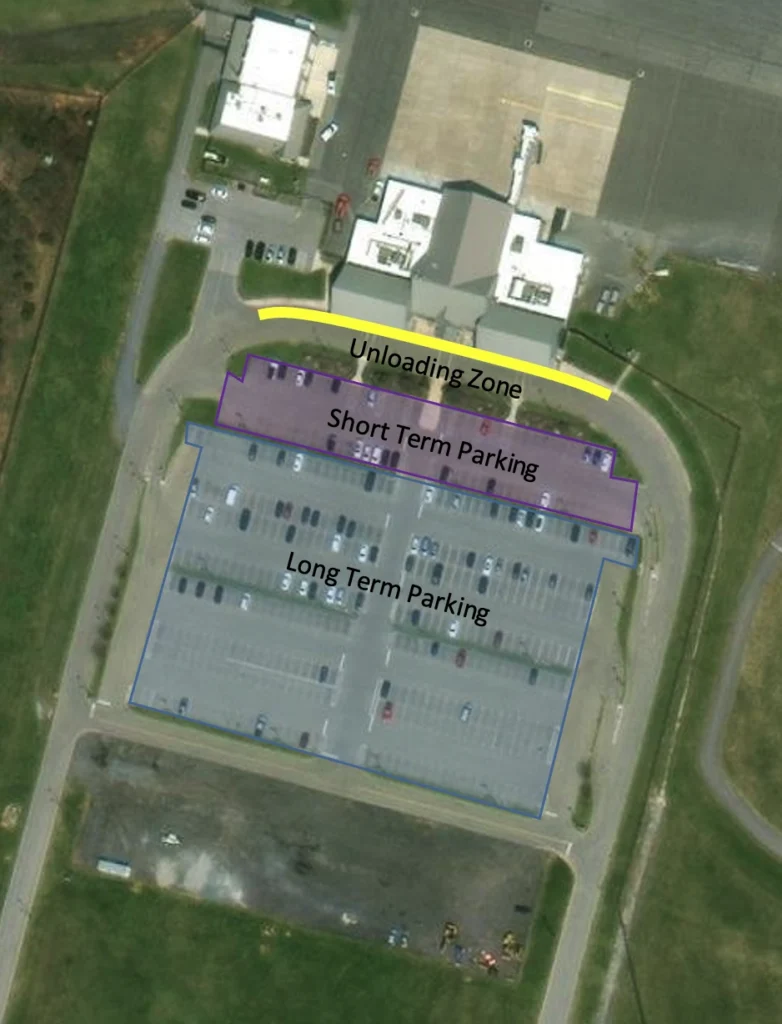 How long before my flight do I need to arrive?
The airport, airlines, and TSA all recommend arriving at the airport 2 hours before the scheduled time of departure of your flight.
What are the food options at the Airport?
Outside foods are welcomed, whether packed in your carry on or to consume while you wait for your flight. Hagerstown Regional Airport offers vending in the terminal with a reminder, no drinks are allowed through the security checkpoint.  While waiting for your flight at our gate, visit "The Flight Deck", HGR's very own snack bar that offers, simple prepackaged snacks with a wide variety of candies, chips and drinks that you may purchase at a very low cost to take with you on your trip.
Can I leave the gate area to retrieve items?
Yes, if you find you must leave the gate after screening, you may return, once again entering through TSA screening, using your boarding pass and ID.
What food and drinks can I bring into the terminal and through security?
You may pack food in your carry-on or checked bag but all food must undergo x-ray screening.
Foods that are liquids, gels, or aerosols must comply with the 3-1-1 liquids rule.
TSA officers make the final decision on whether certain items are permitted into the secured areas of the airport.
The Transportation Security Administration (TSA) provides a comprehensive list of FAQs on their website. Some of the most common questions we have received include:
What Identification is required?
The airport recommends passengers check the TSA website for specific identification requirements.
Adult passengers 18 and older must show valid identification at the airport checkpoint in order to travel.
TSA does not require children under 18 to provide identification when traveling within the United States. Contact the airline for questions regarding specific ID requirements for travelers under 18.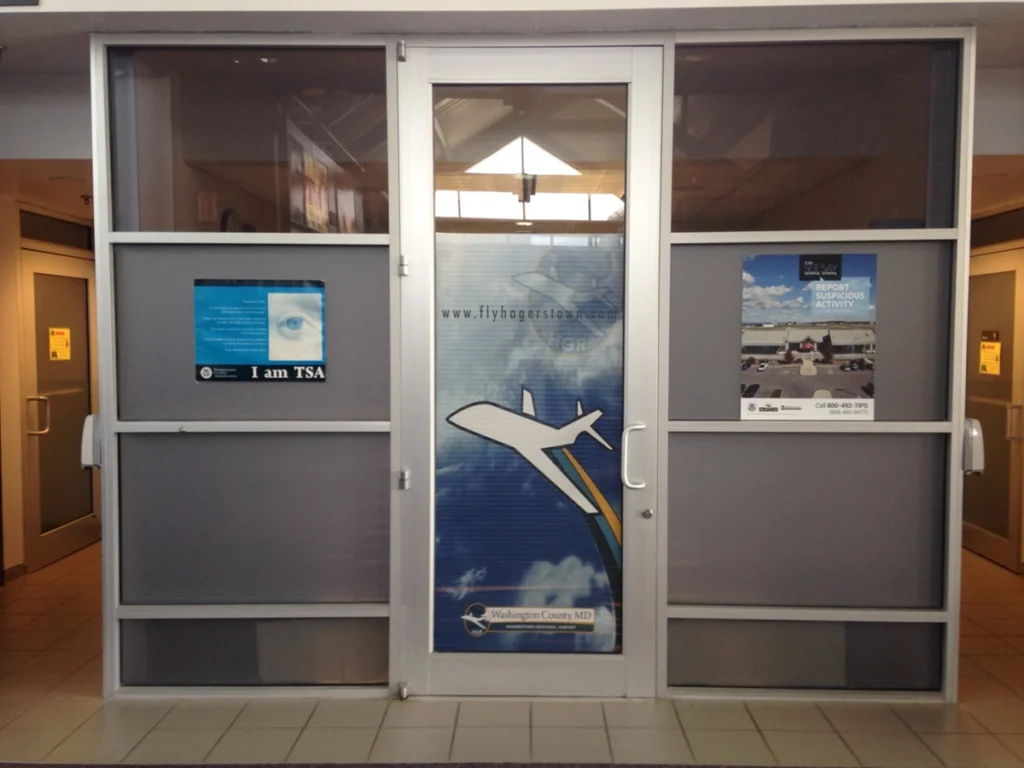 I forgot my ID…can I still Fly?
If you arrive at the airport without valid identification because it is lost or at home, you may still be allowed to fly. The TSA officer may ask you to complete an identity verification process which includes collecting information such as your name, current address, and other personal information to confirm your identity. If your identity is confirmed, you will be allowed to enter the screening checkpoint. You will be subject to additional screening, to include a pat down and screening of carry-on property.
You will not be allowed to enter the security checkpoint if your identity cannot be confirmed, you choose to not provide proper identification or you decline to cooperate with the identity verification process.
What can I bring in my carry on and checked baggage?
TSA is constantly changing travel guidelines and restrictions. Check out the latest guidelines on the TSA website.
Can I bring my medication?
What are the baggage policies and fees?
What in-flight refreshments and services are available?
Allegiant offers in-flight light refreshments for purchase. The snacks and beverages sold onboard frequently change. No in-flight entertainment or wifi is available on Allegiant flights. Laptops, portable movie and music players and other approved devices can be used onboard the aircraft. The in-flight crew members will notify passengers when it is safe to use these devices.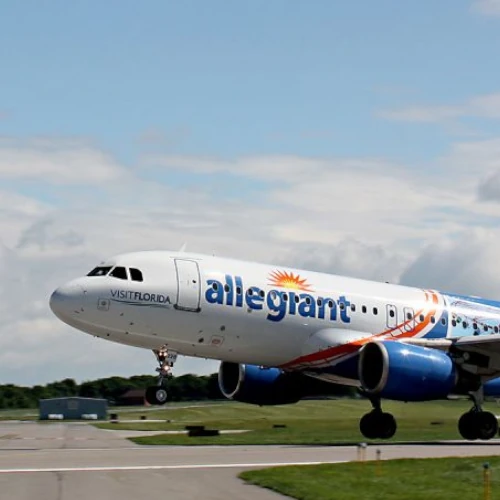 I'm traveling with Children…what do I need to know?
Allegiant is a family friendly airline. Each fare paying passenger traveling with a child may check a stroller, bring along a car seat, and a diaper bag at no charge and will not count as the passenger's personal item or carry-on.
Children under twenty-four months of age on the date of travel may either book as:

A ticketed passenger seated in an FAA approved car seat or,
As a lap child on the seat of an adult on the same reservation.
Additional information related to traveling with children, seating and reservations, identification and accompanying requirements can be found on the Allegiant website.
When are Ticket Counter Hours?
Ticket counter hours are not fixed and change monthly due to flight schedules. Ticket counter hours can be found by calling the office at 240-313-2777 Monday – Friday between 8 am – 4:30 pm. Purchasing through the ticket counter reduces the booking fees that you would otherwise pay if booking through a website.