The property located on Route 11 approximately three miles north of Hagerstown is part of the site of the present airport. Thus it is among the oldest continuously operating U.S. airports. 
The Hagerstown Aviation Museum's goal of preserving local aviation history continues to be the focus and mission. Located at 18450 Showalter Road, the museum has taken up residence in the 1943 Fairchild Dome Hangar. At this time, museum aircraft and exhibits are available to the public during museum events only. The museum hangar is currently under rehabilitation and not open to the public with regular hours. Make sure to go check out their website for updates and upcoming events!
The Hagerstown Aviation Museum, Inc. is a nonprofit 501(c)(3) organization dedicated to the preservation and promotion of the region's more than 90 years of extraordinary aviation history.
EAA Chapter 36, Chartered on November 14, 1957, is a proud Member of The Association, (EAA), the leading organization for people who love recreational aviation. That means the doors are open to pilots and non-pilots alike, who love aviation and its history, or just want to learn more about the fun of flying, and the personal fulfillment of completion. As a member, you're invited and encouraged to take advantage of the numerous EAA educational and mentor programs designed to make your interest in aviation even more enjoyable, and EAA Chapter 36 takes that mission to a personal level.
We are located off Interstate 81, PA exit 1, between Hagerstown, MD and the PA State Line along US Route 11. Chapter 36 operations are located on the Hagerstown Airport, in the EAA hangar on the (west apron), T hangar area. Through Chapter membership, individuals have access to technical knowledge and know-how in the safe construction and maintenance of aircraft. We are particularly advantaged in having among our members a significant number of experienced builders and restorers as well as trained airframe and power plant mechanics and teachers. Our membership numbers over 50 pilots, builders, and general aviation enthusiasts.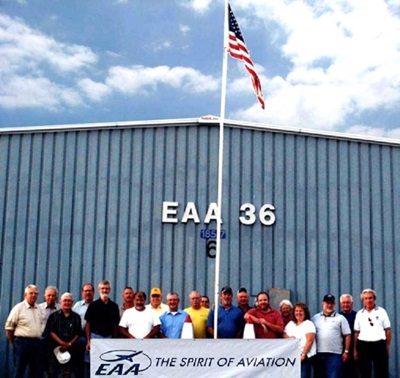 PIA - Hagerstown Branch Campus
Opened in 2011, PIA's Hagerstown Branch Campus is Recognized as a "School of Excellence" in 2019 by ACCSC. The campus is Maryland's exclusive FAA certified Airframe & Powerplant training provider. Working in conjunction with the Hagerstown Airport Authority and by request of the Governor's Workforce Investment Board, PIA instituted the aviation maintenance technician school to help serve the workforce needs of both Maryland and the rest of the nation.
The facility features modern classrooms, a student resource center with a computer lab and publications library, and specialized shop areas designed to offer the optimal training environment for the instruction of aircraft propulsion systems, electricity, sheet metal, hydraulics, instruments & controls, composite materials, non-destructive testing, welding, painting and more.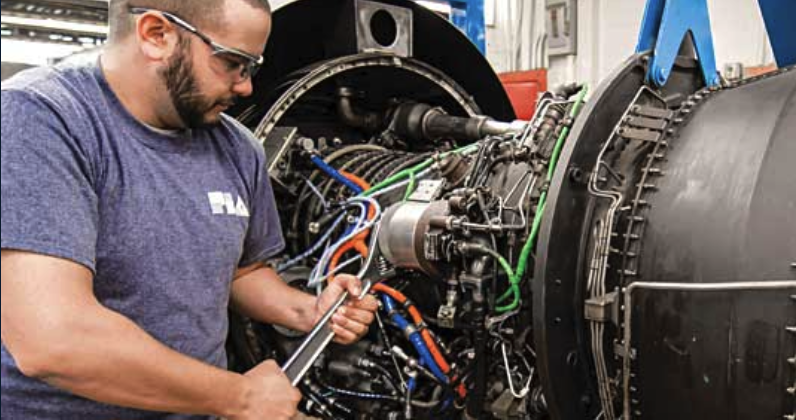 We are excited to announce that we can now train you to become a professional pilot right here in house. No need to search elsewhere for this license or that rating. Hagerstown Flight School has been serving this area for over 10 years and we are now even more excited to be able to offer a complete package for anyone desiring to make becoming a professional pilot a reality.