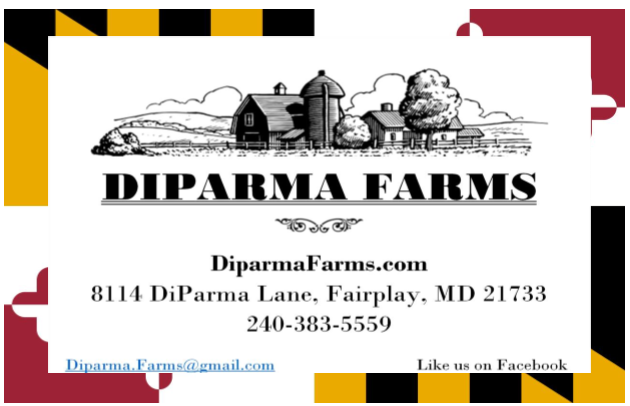 A veteran, family-operated farm providing pasture raised chickens, ducks, turkeys, quails, and eggs.
Established in WashCo: 2020
Address:
8114 Diparma Lane
Fairplay, MD 21733
More about Diparma Farms Company...
Diparma Farms began as an effort to provide fresh poultry and eggs to our family more than 30 years ago. While our high standards have remained, our focus now includes our community and friends and a goal to provide the best poultry from our farm to your table. We humanely raise our flocks naturally on pasture and non-GMO feed. No hormones or antibiotics. Ever. Know your farmer -- Know your food.
Want to get added to the Directory?
Fill out the application today!