We specialize in handcrafted soaps and other personal care and home fragrance products that are naturally gentle and naturally inspired.
Established in WashCo: 2005
Address:
18939 Geeting Road
Keedysville, MD 21756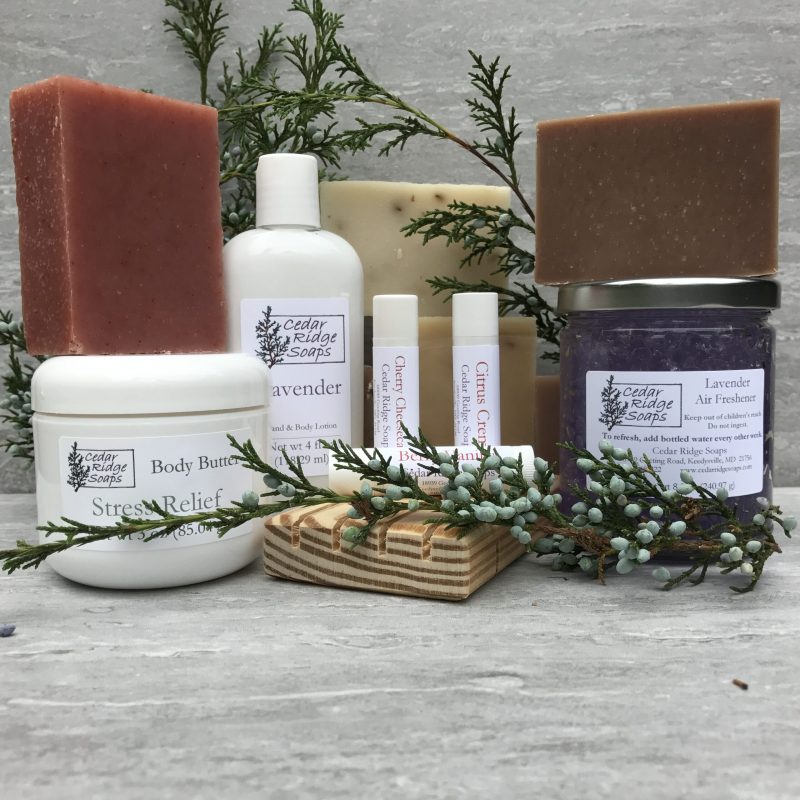 More about Cedar Ridge Soaps...
Since 2005, our mission has been to handcraft personal care and home fragrance products in which most families can indulge. Selling both retail and wholesale, we specialize in bar soap that moisturizes your skin beyond what liquid shower gels and soaps do. In addition to handcrafted soaps, we make body butters, lotions, scrubs, lip balms and glosses, facial products and more. Our home scents last for months with no electricity required. Let's keep your family's skin healthy and smelling great!
Want to get added to the Directory?
Fill out the application today!