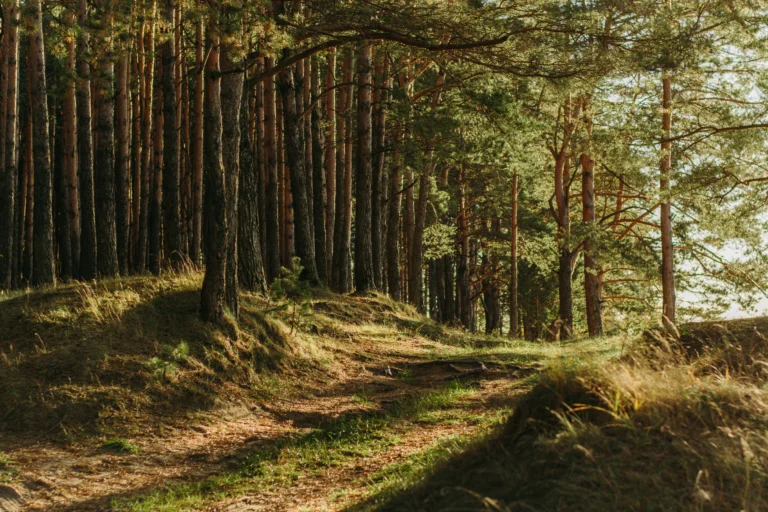 In 1991, the Maryland General Assembly passed the Maryland Forest Conservation Act to reduce the loss of forest cover due to urbanized development and to help improve water quality.  The Act required that all counties in the State with less than 200,000 acres of forest cover adopt an ordinance to address the issue of forest loss and water quality through identification and protection of existing forest, and establishment of new forest in the development review process.
In February of 1993, the Forest Conservation Ordinance (FCO) for Washington County was adopted.  Under this ordinance, subdivision of land or development that removes 20,000 sq. ft. or more of forest area requires mitigation plans to be submitted to the Planning Commission for approval.
The Forest Conservation Ordinance establishes options for mitigation which include on-site retention or planting, off-site retention or planting, natural regeneration, and  a payment-in-lieu of planting or retention fee.  The County, in cooperation with the Washington Soil Conservation District, has successfully developed a program where the payment-in-lieu of planting funds are used for easement purchases and plantings in sensitive environmental areas.  The collected funds provide the opportunity to plant and then protect, by easement, large contiguous areas of forest rather than promote small-scattered forested areas in order to obtain optimum benefit to the environment.
The Washington County Forest Conservation Ordinance is available by clicking the link at the top of this page.  The County also relies on the Maryland's State Forest Conservation Technical Manual (Third Edition, 1997) for specific details on Forest Conservation Procedures.
747 Northern Ave
Hagerstown, MD 21742
Phone: 240-313-2430
Email: [email protected]
Fax: 240-313-2431
Office Hours: Monday-Friday, 7:30 a.m. – 4:30 p.m.
TTY users may call any government office through the Maryland Relay Service 1-800-735-2258