Transportation
A pro-business climate located in the heart of the mid-Atlantic at the intersection of I-81 and I-70, Washington County is the hub of the tristate region. Proximity to excellent rail service and nation-spanning highways provide easy access to two-thirds of the nation's population overnight. Maryland's sixth largest city, and Washington County's seat, Hagerstown is just an hour drive to Baltimore and Washington, D.C. The Hagerstown Regional Airport is a fully instrumented airfield with the second-longest commercial runway in the State. Two rail lines, CSX Transportation and Norfolk Southern Corporation Railways run through the County, and the Port of Baltimore with its 50-foot channel is only 70 miles east of Hagerstown. Public transportation via the Washington County Commuter is also available. Gigabit Service is available to businesses and residents.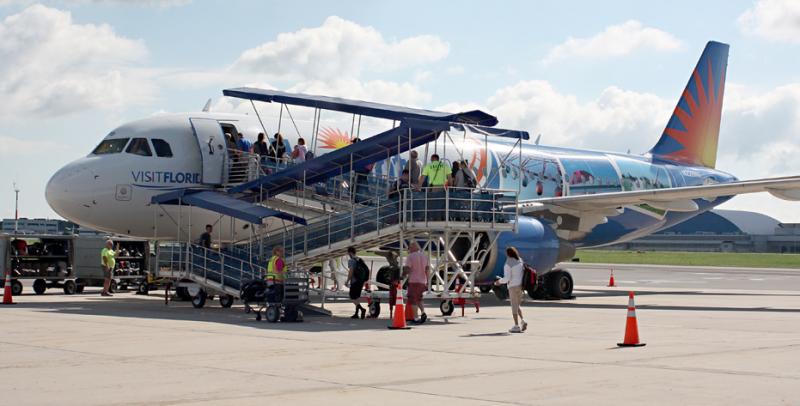 Air
Hagerstown Regional Airport (HGR) is a Part 139 Facility providing commercial service on Allegiant and Southern Airways Express. HGR offers free parking, free Wi-Fi and rental car services. HGR has the second largest runway in the State of Maryland and travelers are within 70 miles of Hagerstown via Dulles International, Baltimore/Washington Thurgood Marshall International and Ronald Regan Washington National.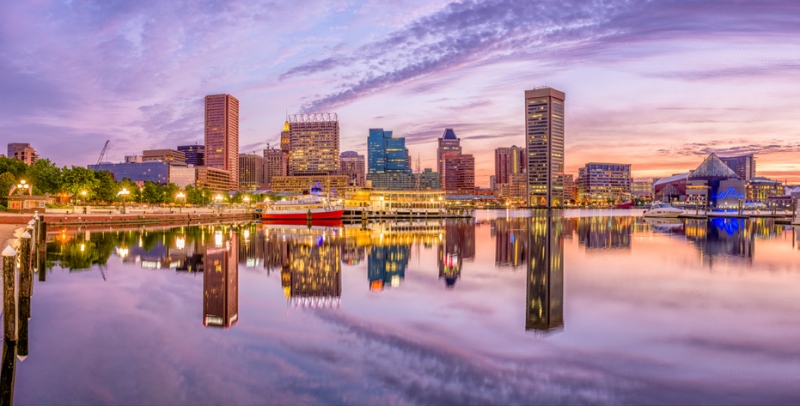 Seaport
The port of Baltimore, a 50-food channel is 70 miles east of Hagerstown, with intermodal container facilities serving import and export accounts, accommodating loading and discharge to the seaport. The Virginia Inland Port at Front Royal, VA (48 miles south) serves the region as an interface between truck and rail for ocean-going containers to and from the Port of Norfolk, VA, a 50-foot channel.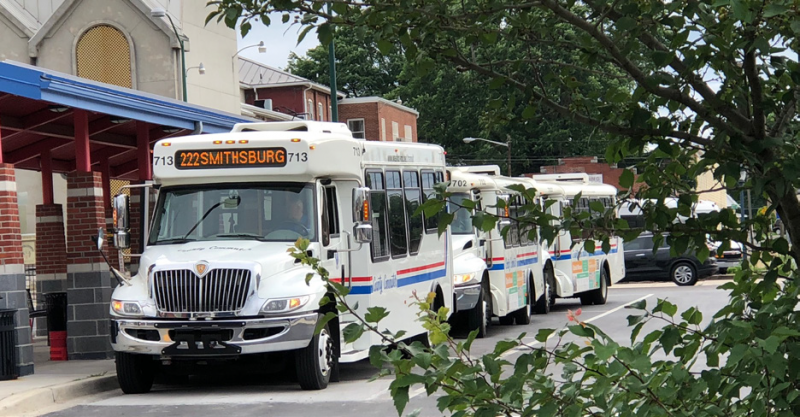 Bus
Washington County Transit (WCT) operates public transportation in Washington County with eight fixed urban routes that originate in Hagerstown and service; Funkstown, Halfway, Long Meadow, Maugansville, Robinwood, Smithsburg, and Williamsport. WCT provides transit for seniors and persons with disabilities through a contracted ride assist voucher program. ADA A complementary paratransit services for individuals with disabilities who cannot access fixed-route service and job access in cooperation with the Washington County Department of Social Services, are provided. Total annual ridership averages over 473,000 trips.
Rail
CSX Transportation and Norfolk Southern Railway provide economical shipment anywhere on the Atlantic seaboard. CSX, with a public siding, operates daily trains and connects with other major carriers for long-distance shipping. The Norfolk Southern Railway mainline is just outside of Hagerstown and CSX interchange with Norfolk Southern is in Hagerstown for nationwide access. The County is also only 19 miles from CSX's 85 acre intermodal terminal in Chambersburg, Pennsylvania. Daily Amtrak and weekday MARC passenger services are available from Martinsburg, West Virginia (23 miles south of Hagerstown). MARC passenger service from neighboring Frederick County to Washington, D.C. is also available.