COVID-19 Business Resources
Best Practices for Retail Food Stores, Restaurants, and Food Pick-Up/Delivery Services During the COVID-19 Pandemic
FDA is sharing information about best practices to operate retail food stores, restaurants, and associated pick-up and delivery services during the COVID-19 pandemic to safeguard workers and consumers.
CHANGE TO BULK CLAIMS
Previously Bulk Claims have been allowable for 5 or more dislocated employees; under the new COVID-19 procedures, it is now allowable for 25 or more dislocated employees.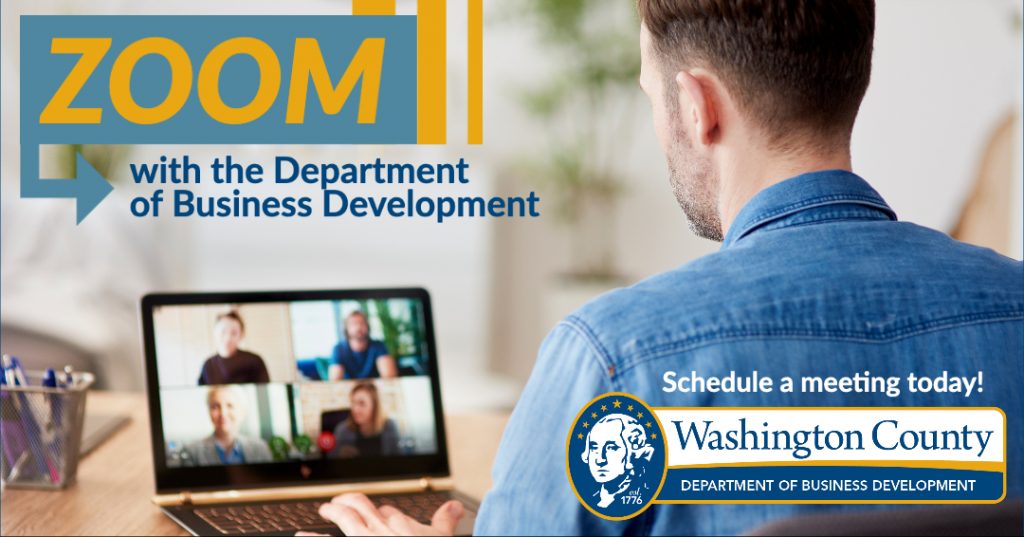 Schedule a Virtual Meeting with the Department of Business Development

Department of Business and Economic Development
Washington County Administration Complex
100 West Washington Street
Hagerstown, MD 21740
Suite 1401
Office Hours: Monday-Friday, 7:30 a.m. – 4:30 p.m.
Phone: 240-313-2280
TTY users may call any government office through the Maryland Relay Service 1-800-735-2258