Washington County Recreation & Fitness
The goal of our team at the Washington County Recreation Department is to provide fun, safe, and affordable recreational activities for everyone. We believe having fun in one of our programs is a great way to get in shape. Our programs and activities are designed for youth, adults, and families.
WebTrac is our online registration system, which provides our customers with an additional method of registering for most Washington County Recreation Department Programs. Those with internet access can view program availability, register for most programs, and view their program history 24 hours a day! You can "shop" for activity enrollment by selecting your programs placing them in your shopping cart and checking out using a Visa, Mastercard, or Discover to complete your transaction on our secured site. In order to use WebTrac for the first time, you must obtain a temporary username, password, and first time log-in instructions by contacting the Washington County Recreation Department. This process takes about a minute and only needs to be done once.
You must pay at the time of registration. We accept checks (payable to Washington County Treasurer), Cash, credit cards, and money orders. Bank-returned checks are subject to a $25 processing fee.
Registration Confirmation
No confirmation will be sent. Your canceled check is your receipt. You will only be notified if there is a problem processing your registration or if the program is canceled. Please make a note of your program start date.
No refunds or transfers will be made after a program has started except in the case of the participant's illness supported by written documentation from the family physician. Credits will only be issued at the discretion of the Recreation Department Director. *Note: A $15 service charge per participant/per activity will be assessed for any participant who cancels or transfers.
Program participants must be the advertised age for a program by the first day of the program. All age requirements are set to benefit the participants and to make the instruction consistent and safe.
If you or someone attending your event requires special accommodations, please contact the Recreation office at 240-313-2805 voice/TDD at least 10 working days prior to the activity or special event. Notification during registration (if earlier than 10 days) is preferred.
Inclement Weather & Class Cancellation
When HCC is closed all programs held at that location are canceled! All other program locations: If weather is a concern it is the participant's responsibility to call the Weather Hotline for cancellation announcements. You can call the Washington County Recreation Department's Weather Hot-Line at (240) 313-2811.
Sometimes excellent courses with super instructors are cancelled because too many people wait until the last minute to register. Our courses have to be cost-recoverable and we need a minimum number of students enrolled before a class can run. Don't Wait! Register now for a class of your choice. The Recreation Department reserves the right to cancel, postpone or combine classes for any reason found to be necessary by the staff. If insufficient enrollment causes an activity to be canceled participants will receive a FULL REFUND. When a class is rescheduled by our department no refunds will be given. Please allow two weeks for the processing of refunds.
It's a Good Idea to Register Early
Early program registration is encouraged because participant space is limited with each program. Registrations are accepted on a first come first served basis. Pre-Registration is required unless otherwise indicated.
We offer programs throughout the year for all age groups. These programs offer many different fitness and recreation opportunities. To learn more about all of our programs and activities, give us a call today at (240) 313-2805!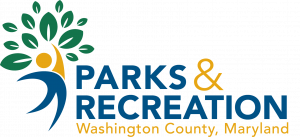 Washington County Parks & Recreation
11400 Robinwood Drive
Hagerstown, MD 21742
Washington County Parks & Recreation
11400 Robinwood Drive
Hagerstown, MD 21742