Quick Contact
240-313-2777
The office is open from 8:00 a.m. to 4:30 p.m.
Monday – Friday
The Hagerstown Regional Airport has ample parking and it's always FREE. There is no satellite parking. Even our furthest parking spot from the passenger terminal is closer than most of your short-term parking at larger airports.
If you are being dropped off, you can pull right up to the front door. While you cannot "park" directly in front of the building, you don't need to feel harried by the congestion, rushed by traffic eager to take your spot, or angered with a ticketing police officer. You can take your time and, at your own pace.
The same is true when you are being picked up. Short-term parking is so easy your ride may want to go ahead and park, and stroll into the airport until you arrive . When you're ready, you can drive away onto the quiet country-like roads that surround the airport – not merging your way into confusing traffic patterns.
When you arrive at the Airport's Passenger Terminal on Showalter Road, you can quickly and conveniently make your choice of ground transportation.You can choose from Avis and Budget rental car services, and it is unusual to find a line of more than one person. And once you are assigned a rental car, you are a short walk to the rental car parking lot.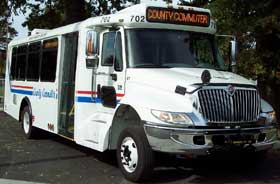 The Washington County Commuter Bus stop is located across the street from the airport at the entrance of Love's.
Several local hotels offer free shuttles to and from their hotels and Downtown Taxi (240-625-9920) can be telephoned and provide you with a quick ride to anywhere you want to go in the 4-state region.

P: 240-313-2777
F: 301-791-2590
Richard A. Henson Field
18434 Showalter Road
Hagerstown, Maryland 21742
The office is open from 8:00 a.m. to 4:30 p.m. Monday – Friday.